Posting these quite a bit late, but better late than never! Life's been busy and we've been dealing with a number of curveballs...
Dan and I attended a Halloween party at our friends's house. Dan went as Mr. T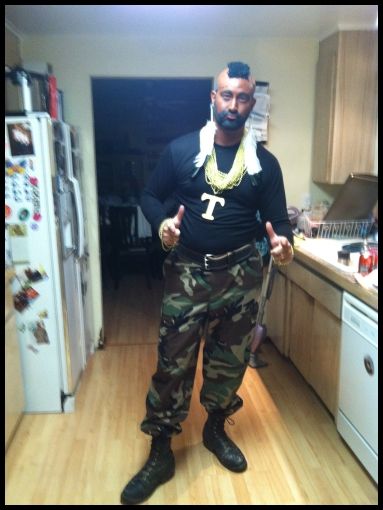 I was a "cereal" Killer. Got the idea from a Bunko friend from last year! Easy and comfortable. LOL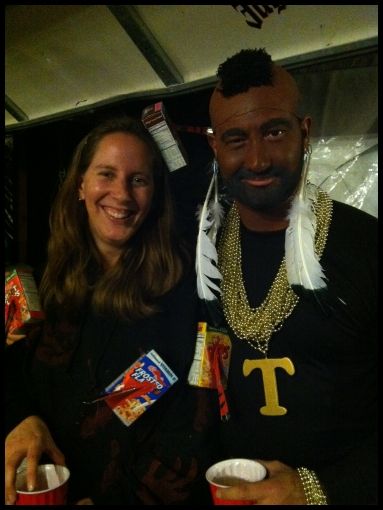 Jared and Connor were "blobs" (Don't ask...), and Emily Grace was an old lady for Halloween: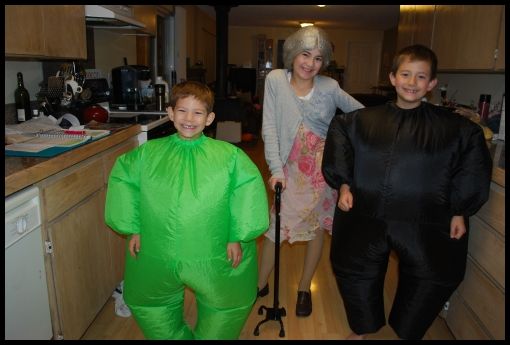 The boys were MAJOR hams in their blob costumes. They were actually pretty hysterical to watch. The costumes got a LOT of positive feedback around town!