Last week was Parent Viewing week at Emily Grace's dance studio, so parents got to sit in the studio and watch class and take pictures/video. The girls put on a short performance at the end.
Emily is in two days of ballet and one day of tap.
the tap studio is so SMALL, I didn't really get any good pictures of her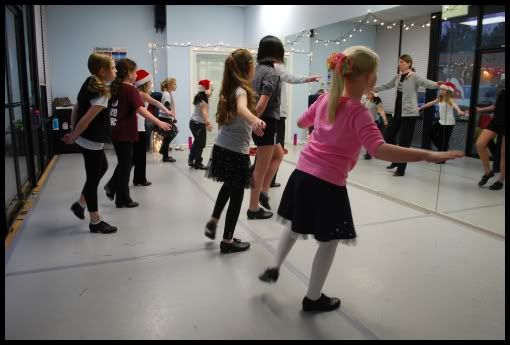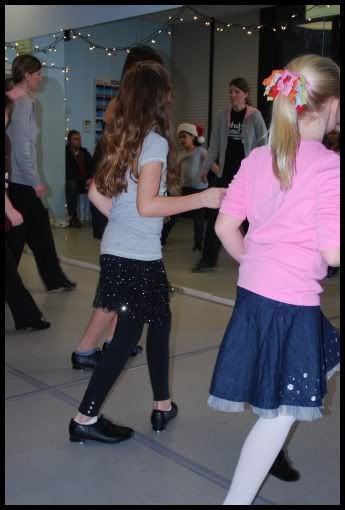 Then I forgot to take a group picture after I was done videotaping the tap routine!
I didn't take many pictures of the 2nd day of ballet because the warm-ups were all the same, but I got a decent group picture (ignore the random heads at the bottom of the picture, the girls were too close, and I couldn't back up any further due to the wall behind me!)