The boys are in the middle of their first-ever session of splashball and they are LOVING it! Splashball is the "micro" level of water polo. It's for ages 5-11, though I think the 6 kids in their class are all under the age of 8. It's been fun to see both boys really take an interest in it, and see some skills improving already. Jared shows more interest and involvement than we've seen with any other sport so far!
practicing catching with only one hand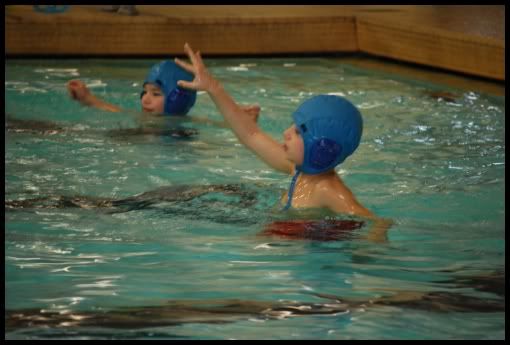 practicing aiming toward your team-mate and throwing accurately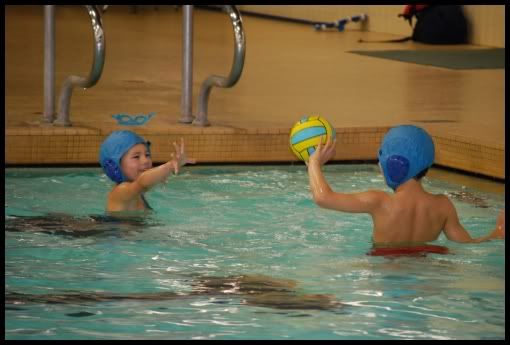 Connor making a spectacular attempt at catching a ball that another boy threw WAY over his head, jumping way up out of the water and flinging himself backward. LOL!