We hosted a little piano recital for immediate family, next door neighbors, and Em's best friend and family on Christmas Eve. Emily had learned four Christmas songs and wanted the chance to show them off!
We baked a bunch of cookies to set out, and purchased some juice to set out as well, then invited people to arrive at 1pm for the show. My mom suggested printing out words to the songs so people could sing along, so I decided to really do it up and make cute little programs to hand out to our guests. This is the cover, and then the words to the songs were printed inside and on the back.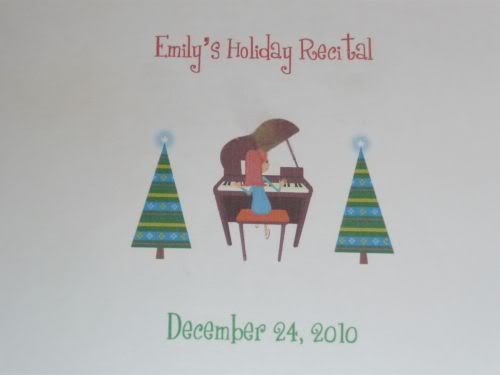 Emily played Oh Come All Ye Faithful, Deck the Halls, Jingle Bells, and Up on the Housetop.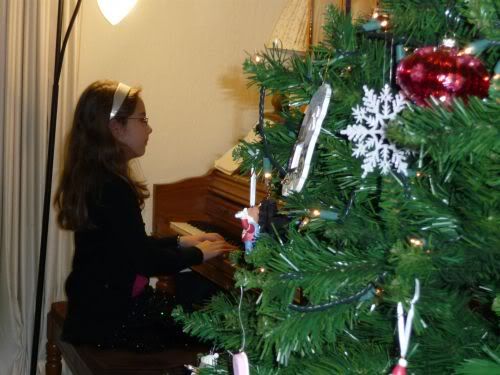 She kept getting really shy/embarrassed and was turning to her daddy and I for support and encouragement!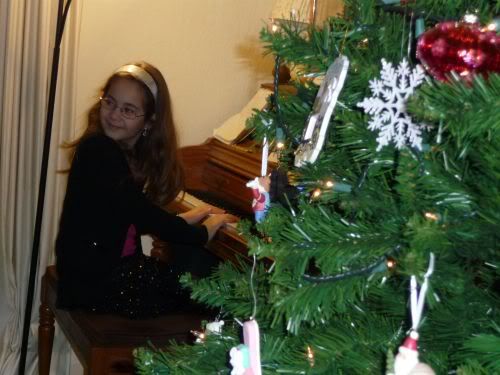 I had her play through the songs first by herself, and then she played through them a 2nd time while we all sang along. Afterward, the adults visited for awhile, and the kids all ran around and played. It was a really nice time, and Em has already asked if we can do it again in the spring! (we'll see!)