Connor got the Weasley's home, The Burrow, Lego set for his birthday and we FINALLY got around to putting it together for him. We've been SWAMPED, and it was one of the first mornings all summer we didn't have to be ANYWHERE all day, so we stayed in pajamas until past noon, and built up some Lego sets.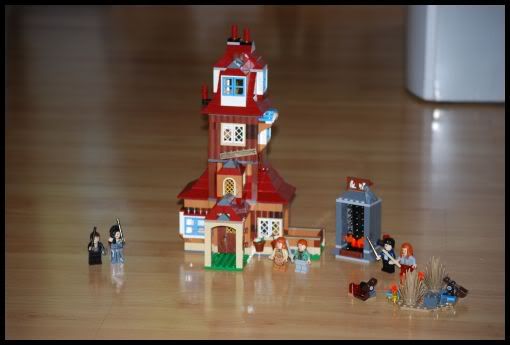 There's a ton of LITTLE pieces that go together to build all this, and it took a lot longer than I anticipated!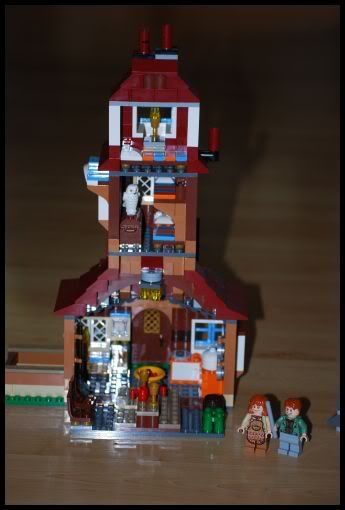 Oh look, Harry's napping!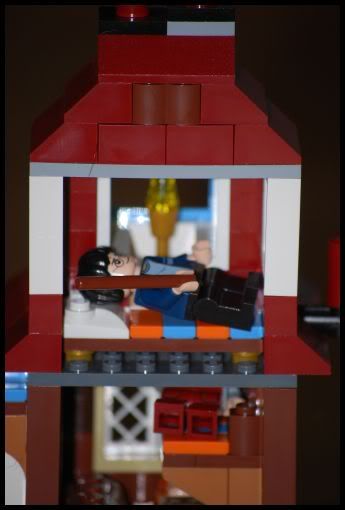 YIKES! Watch out for Bellatrix and Fenrir!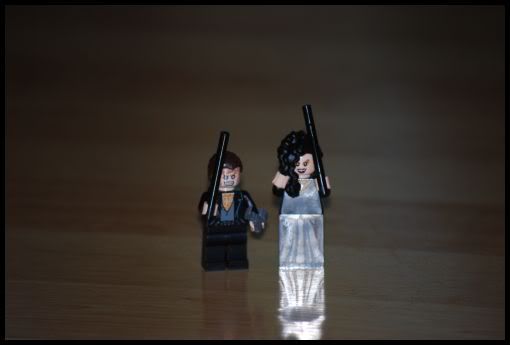 Connor has played with this set pretty much every spare chance he's had.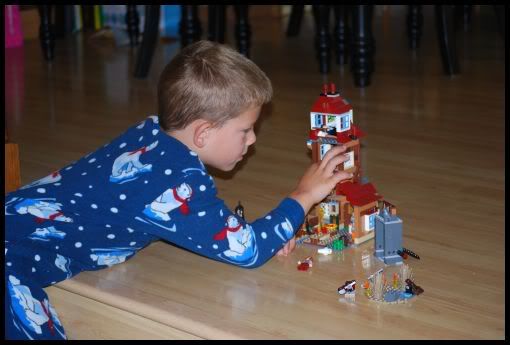 There's even a little fire place when you can stand the Lego people inside it, then turn a crank and it flips back, showing green flames (the "magic fire") and dumps the person out, so when you turn the crank back, the person is gone and it appears they traveled by flew-powder. He had characters heading every which direction using flew-powder in the fire place! I loved listening to him creating scenarios and making the characters talk to each other.