We were out of town for a week, and there was some nice weather while we were gone. The kids' gardens LOVED the sun! We came back to MASSIVE garden growth.
Some of Connor's radish green were as tall as him, and had started flowering (still without much radish action underground). Hard to see with all the other green going on around it, so I outlined the basic perimeter in red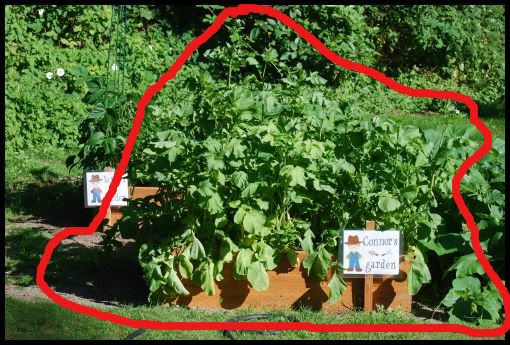 Flowers at the tops of the radish greens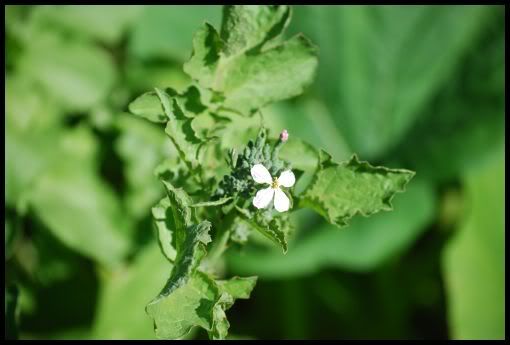 We decided to call this batch of radishes a total loss and yanked them from the garden. They were getting hugely out of control, without turning into edible radishes. Connor was bored with them, and they were crowding out the carrots. We'll try another round of radishes now that the weather has gotten a bit warmer, and we'll see if we have more success!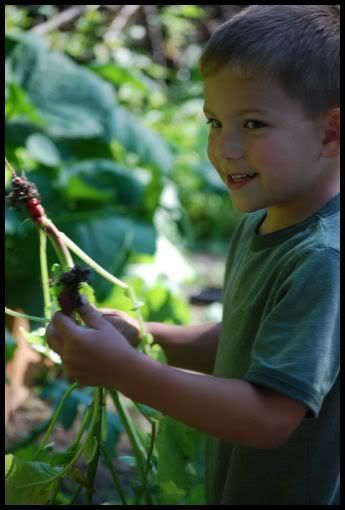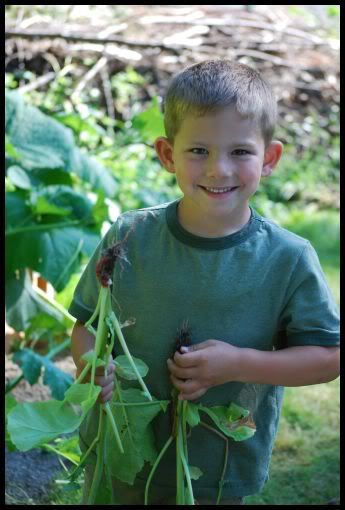 You can see Connor's carrot green are filling in, but we're right about at the point we should be able to harvest the crop, and there's still nothing happening underground.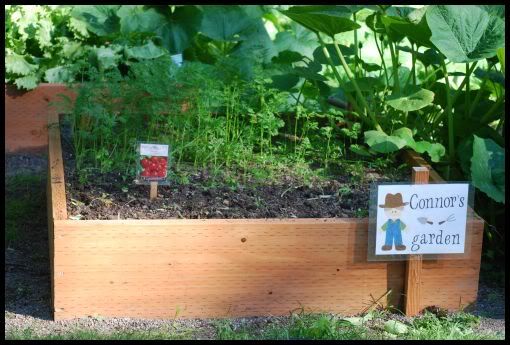 Connor's radishes were so overgrown, I had to stand to the side to get a good picture of Jared's garden! (I should have thought to take a better "straight on" shot once we'd pulled Connor's radishes up)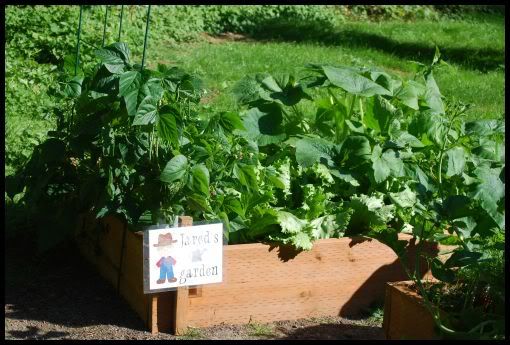 Lots and lots of little beans growing, but they need some time to plump up a bit more (blows my mind to see how long they are though... There was NOTHING but flowers when we left a week ago!)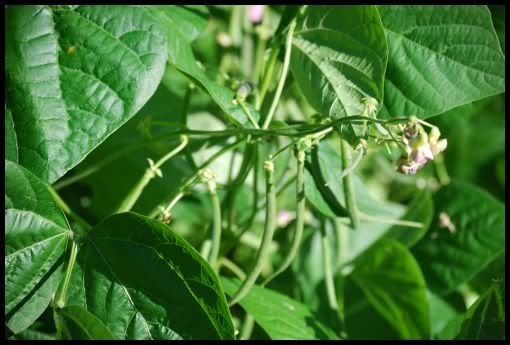 pumpkin vine flowers! Jared's pumkin vines are the only ones flowering at this point, but I doubt it will be long before Em and CJ's join his.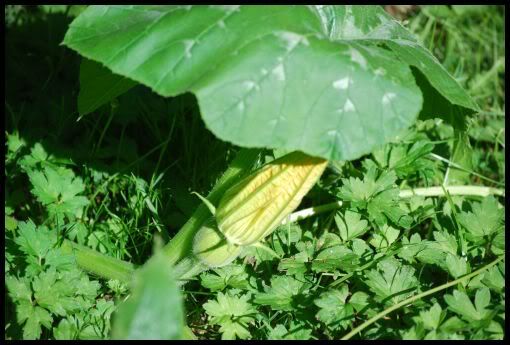 Emily's plants all went NUTS as well. You can barely even see the dirt! The little curly-q "finger" vines are EVERYWHERE and long vines are heading out every which direction.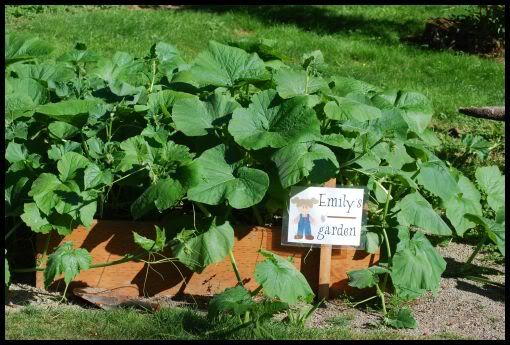 Even though her cucumber plants are still small in comparison to her pumpkin plants, I found some flowers on the vines of one of her plants!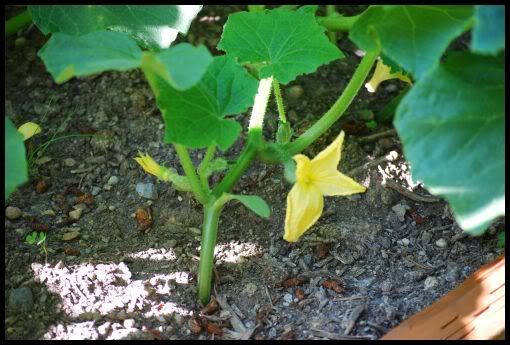 I think by next week, we're not going to be able to tell which vines come out of which kid's garden... There seemed to be plenty of space when we were first planting, but now everything is just growing crazy in every which direction!! I don't think we need to plant as many seeds for vining plants next year--live and learn!
Comparison week 8-9 (Connor)

Comparison week 8-9 (Jared)

Comparison week 8-9 (Emily)