Today is my 8th anniversary!
I had plans of putting together a slide show to music to play today, but life got extremely busy over the weekend, so you'll just have to enjoy a few pics and you can imagine the music in your head (sound good? LOL)
It's hard to believe it's been 8 years since we got married, and 11 years since we first started dating. We've come a long way in those 8 and 11 years. I'm a lucky girl, I tell ya!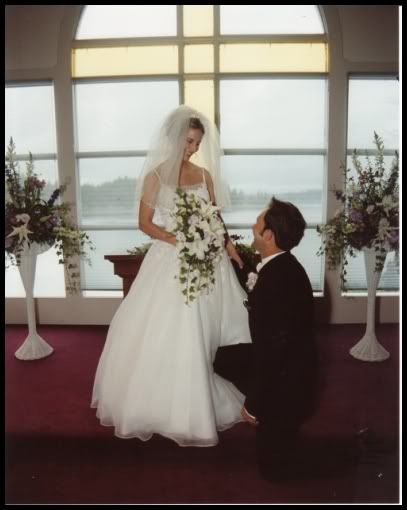 Rain ended up being predicted for the weekend of our wedding, so my mom rushed out and bought a golf umbrella that coordinated with our wedding colors, and a friend of hers decorated it with lavendar ribbons to dress it up
The limo never showed up, so this is how you arrive at your own reception in that circumstance...LOL
My mom has this picture framed up on her wall, along with pictures of her and my dad cutting their cake, and my grandparents cutting THEIR cake. It's really neat!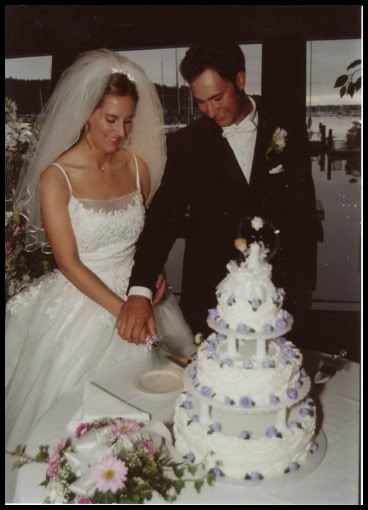 Danny, I love you! Thank you for 8 wonderful years so far...