I was fiddling around with my camera in the boys' room yesterday while the boys were playing with some toys on the floor. Connor told me he had to go potty and he wanted "pricey" (privacy) so I figured I'd give him a minute or two and then go check on him. Just as I was figuring he'd had enough "pricey", he came running back into the room in nothing but his boxer briefs, then leaned against his closet and said, "Wookit me, Mama!" (Look at me, Mama!). With camera already in hand, I simply couldn't resist snapping his picture!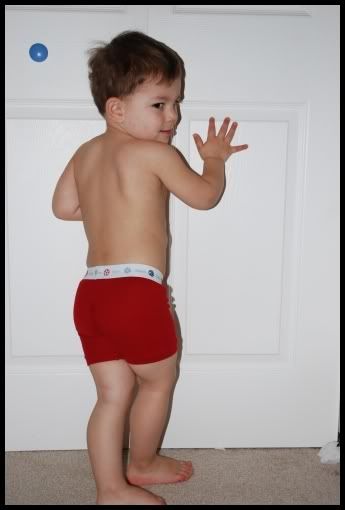 PS They look wet or something in the back, but it must just be a shadow because I know for a fact he was DRY DRY DRY (even over night two nights in a row now...*knock on wood*)
PPS How adorable is he???