Meet 3 month old AnaSofia, modeling the ducky-themed sweater set! (Isn't she SWEET??!!??)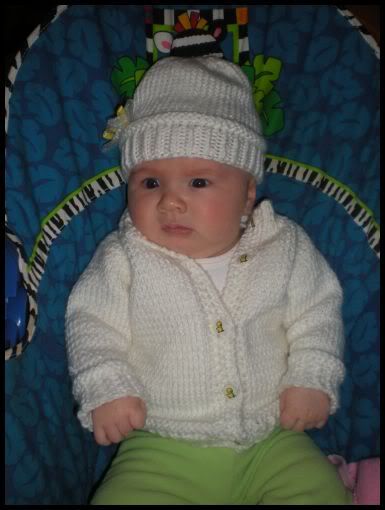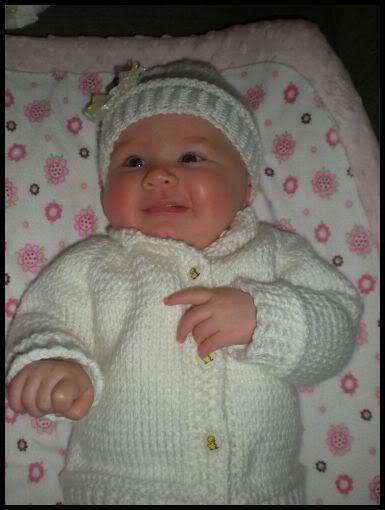 Her mommy recently went out and found the cutest little yellow leggings with tiny white polka dots on them, which coordinate perfectly with the sweater.
And here she is again modeling the red sweater/hat set I gifted her at the baby shower before she was born (it's a little bigger then the ducky set because I hadn't yet learned how to adjust the pattern I was using to suit my needs when I did this red one!)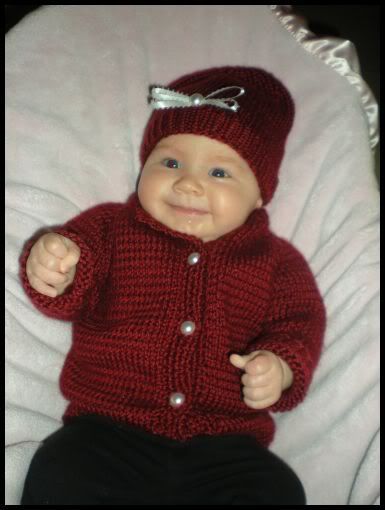 I love seeing the knit sets actually in use (and I just love getting pics of babies!)
Thanks for sharing Joanna!
**Just a reminder, if you are interested in ordering an infant sweater and hat set, they are $35 plus shipping (generally under $5), and typically fit 0-3 month babies.**