Some new friends of ours invited us to spend the afternoon boating and tubing with them, along with another set of friends we've known for a long time. The kids all had a FANTASTIC time! The "tube" held four kids at a time, which really worked out well. They all just manuevered seating locations and turns without any arguments at all! (FYI, the older girl immediately to the left of Connor is who he currently wants to marry, and has asked to have over for a play-date several times now!)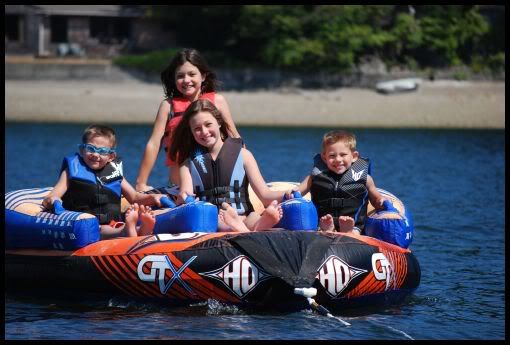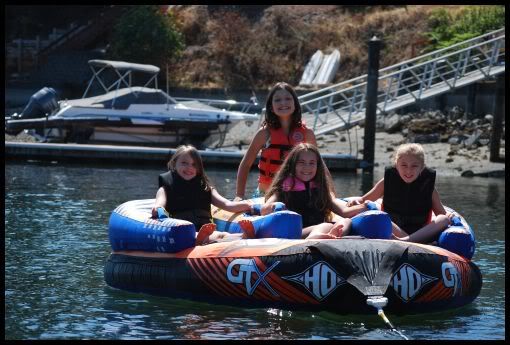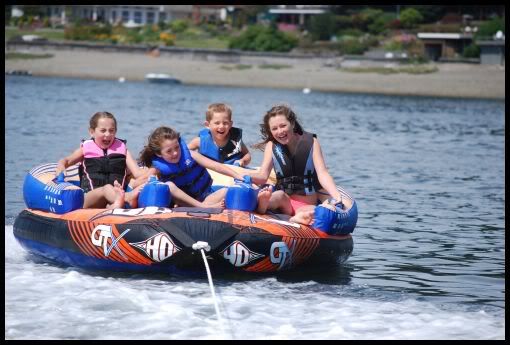 This one made me laugh with the girls' hair all flipped up the same direction!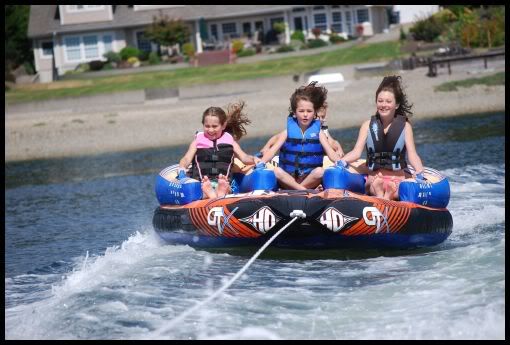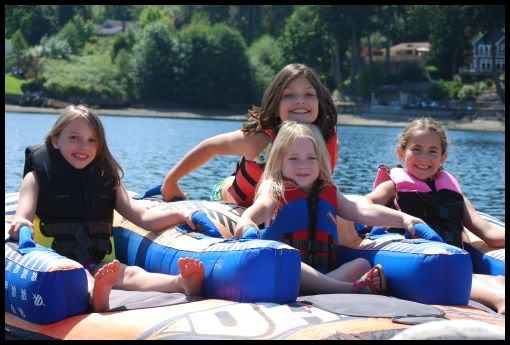 My friend Jami took this one, and I thought it was neat how the camera focused in on the water spray!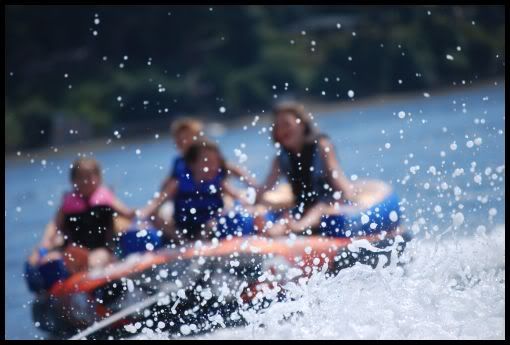 And I absolutely crack up looking at this one of "Friend Emily" (when there are two Emily's in the group, you've got to come up with SOME way of making it clear who you're talking to/about!), which is cropped from a larger picture for easier viewing of her expression. The funniest part is that she was having a BLAST, but we must have snapped the picture right when she was initially startled, and not once she'd started laughing again. TOO FUNNY!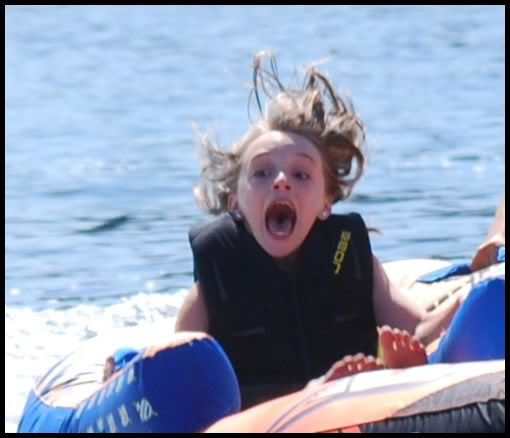 Look at Connor's windblown hair! hahaha!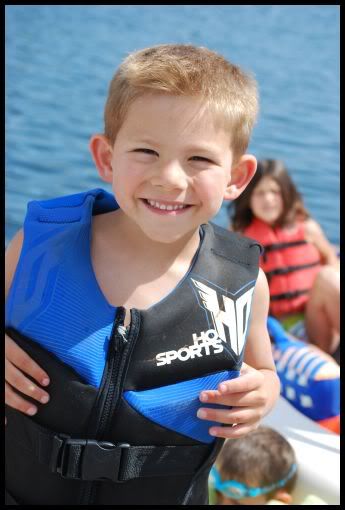 We played on the beach for awhile after our new friends needed to head back home
We're so thankful for the great weather we've been having, and for getting to share it with some really great friends!! It was a perfect afternoon.