And fashion flies out the window...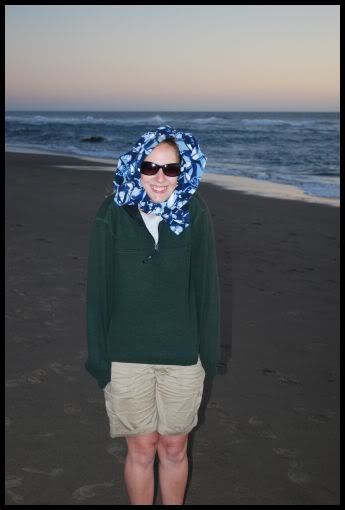 There was an ICY wind whipping around, and I was getting a headache from it blowing into my ears. Connor didn't want to wear his sweatshirt (opting instead to be stripped down to just his swim trunks, despite the icy wind, and was splashing in the FREEZING cold ocean waves, at sunset), so I took advantage and tied it around my head to protect my ears.
Go ahead, laugh. I am!