One of the days we were at the ocean, we were AMAZED at how many pelicans and seagulls were swarming the shallow depths of the water's edge. HUNDREDS of birds were floating around in the water, flying overhead, diving down for food, wandering the beach, etc. It was an extremely misty morning, so it was hard to get a good picture, but I did my best! It was soooo neat to see the pelicans RIGHT in front of us like that, diving for food and flying all around. They're really quite large!
Look close at how many were in the water, and that was just one small portion!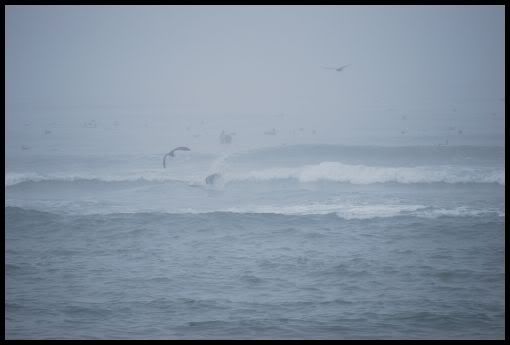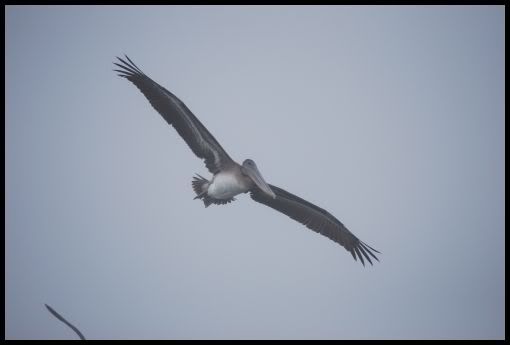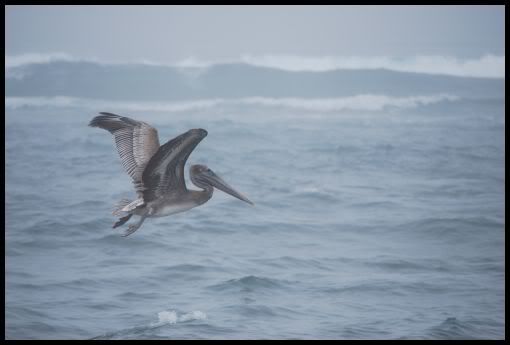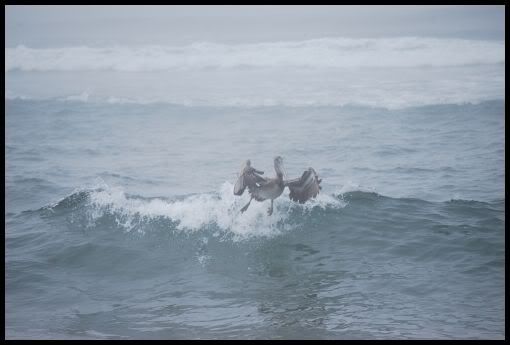 They hover for the tiniest of time when they've spotted something in the water, then start to aim their heads downwards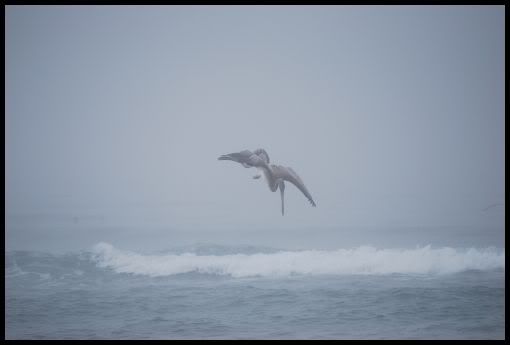 Then they DIVE!