Em's dance studio changed things up this year and elected to only host a holiday dance show for levels 3 and up. The lower levels (Em is level 2) prepared a little routine to be shown to their parents during the "parent viewing week".
Em and some of her dance classmates warming up at the beginning of class: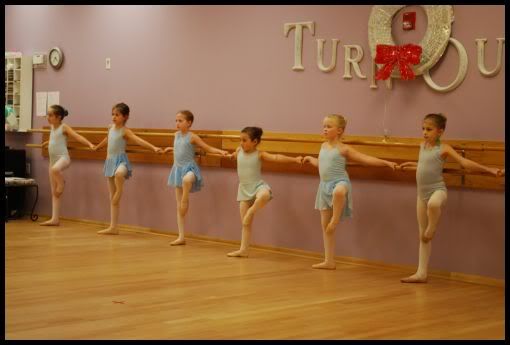 during the cute little routine: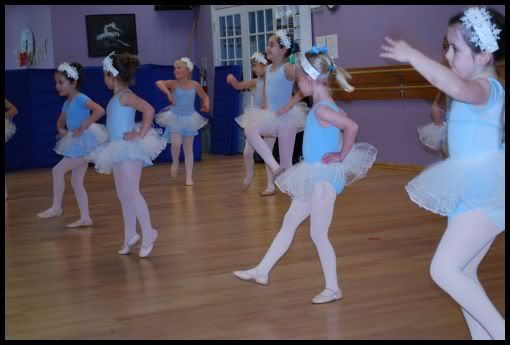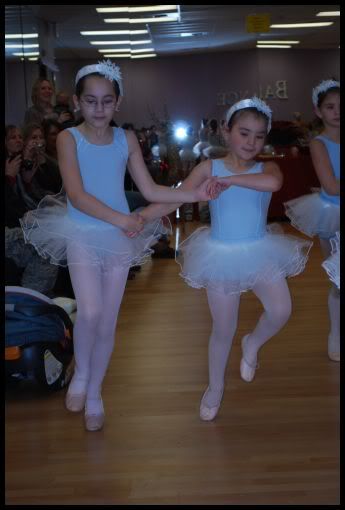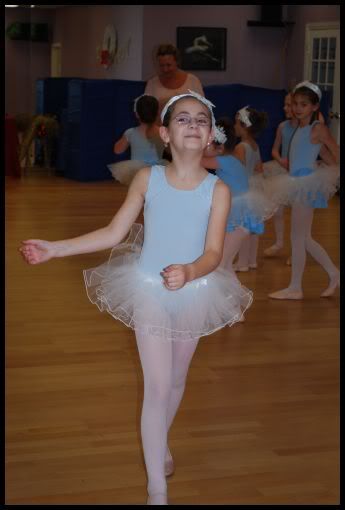 During her tap routine:
(I didn't get any other good ones from that routine to share!)
Emily Grace is anxiously awaiting JUNE when she gets to perform on stage!