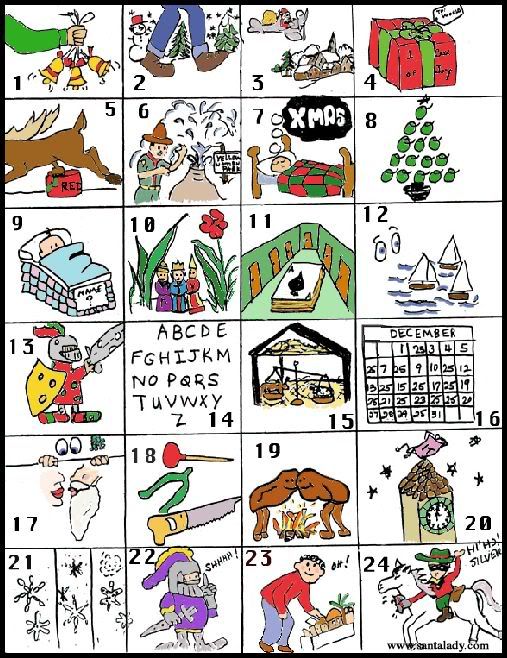 scroll down for the answers!!
1. Jingle Bells
2. Walking in a Winter Wonderland
3. Santa Claus is Coming to Town
4. Joy to the World
5. Rudolph the Red Nosed Reindeer
6. O' Come All Ye Faithful
7. I'm Dreaming of a White Christmas
8. Oh, Christmas Tree
9. What Child is This?
10. We Three Kings
11. Deck the Halls
12. I Saw Three Ships Come Sailing In
13. O' Holy Night
14. Noel
15. Away In a Manger
16. The Twelve Days of Christmas
17. I Saw Mommy Kissing Santa Claus
18. All I Want For Christmas is My Two Front Teeth
19. Chestnuts Roasting on an Open Fire
20. It Came Upon a Midnight Clear
21. Let it Snow, Let it Snow, Let it Snow!
22. Silent Night
23. O' Little Town of Bethlehem
24. Silver Bells