After walking around a holiday light exhibit in our area about a week ago, the kids were in the mood for hot cocoa once we got home. How could I refuse??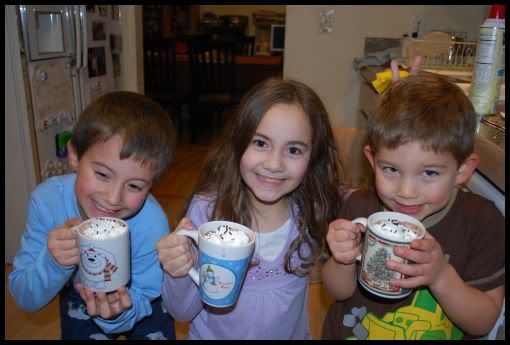 I used this picture for our Christmas cards, and after I sent the cards to print, I noticed this: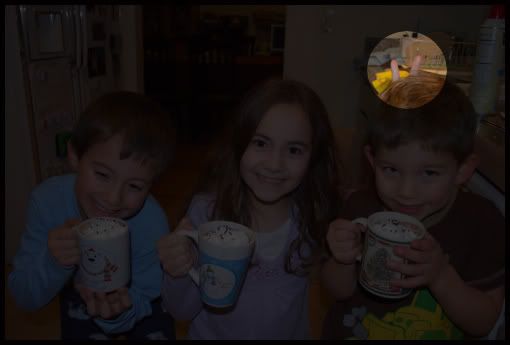 PUNK!
At least it's not a visible nipple like happened to Elaine from Seinfeld when she included a picture of herself in the cards she sent out!! hahahaha!