Elvis Elf showed up at our house for his second holiday season the day after Thanksgiving. I walked into my room and found him sitting on the windowsill above my bed, with the Elf on the Shelf book propped up on my pillow. The kids were THRILLED to see him again! He also left (on the sly) a great link to a website with 101 ideas for Elf on the Shelf so Dan and I would have a heads up what he might be up to this month...
I haven't remembered to take pictures of him every night, but I got pictures of the three that the kids got the biggest kick out of:
He swiped the dry erase markers and spent time coloring on the kids' school pictures from last year (because I haven't taken the time to frame their current school pictures... bad mommy!)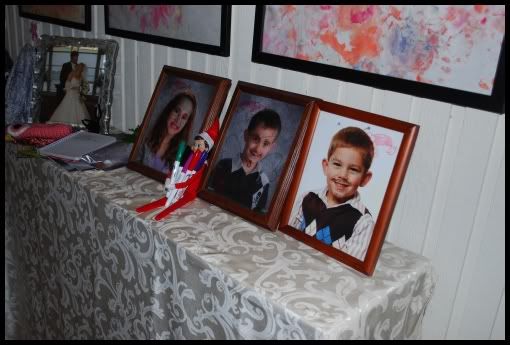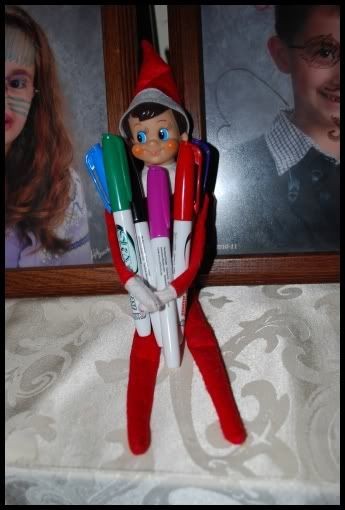 Then he got into the bag of knitting things my mom bought for me at a garage sale recently. Looks like he got partway into a scarf and got a little tangled up!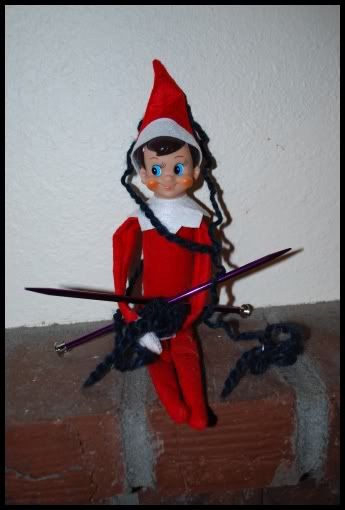 What do you know? Even our elf is a Harry Potter fan!!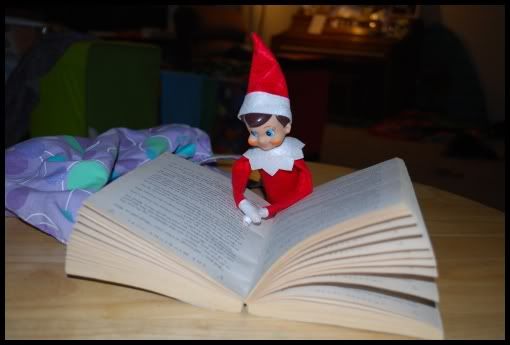 I have a hunch we'll be finding him playing a board game with the kids' favorite stuffies soon, but I could be wrong!