Evlis was having a grand ol' time helping himself to the new container of syrup! Crazy elf was danging upside down from the cupboard while sipping from a straw. The kids thought this was HILARIOUS!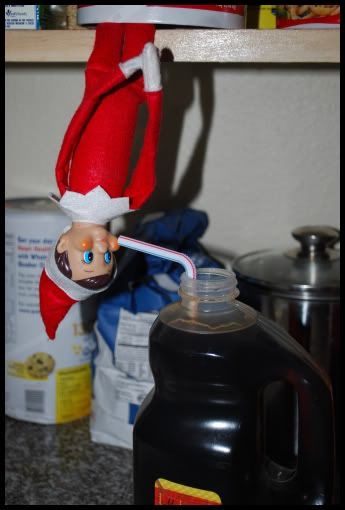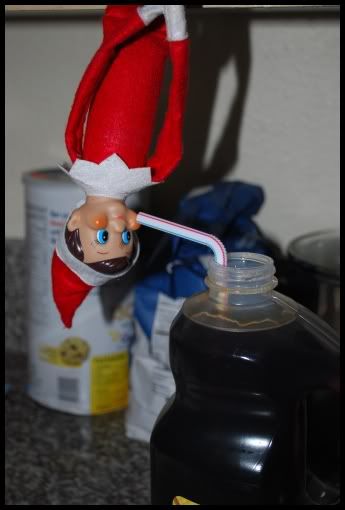 Another night, he picked such a good hiding spot, the kids started getting worried he might not have even come back to our house! He blended right in with the stuff in Santa's sack.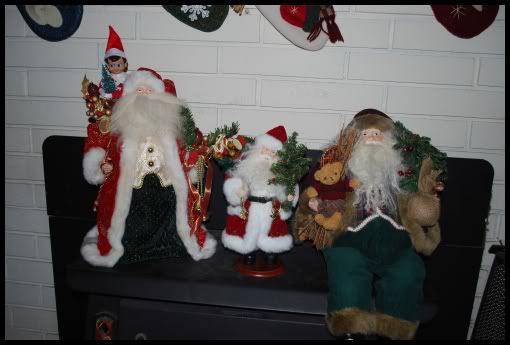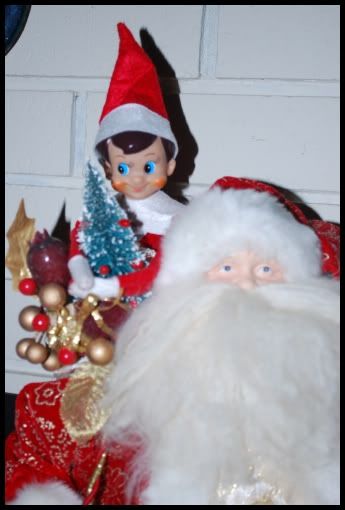 Sunday night, he got them into the Christmas spirit with some red and green streamers zig-zagged in front of their doors, as he hung out in the hallway in a self-made hammock. LOL!