Our first attempt at sock bun curls flopped big-time, due to the fact that her hair didn't dry overnight...
Our second attempt worked slightly better for two reasons. 1) instead of waiting until her hair was halfway dry after a shower, we started out with totally dry hair and then just very lightly spritzed it with water. 2) we used three socks instead of one, so her hair wasn't rolled up as thickly.
(I didn't pull her hair into elastics first, because I didn't want the crease in her hair, so that's why they look a little saggy and messy)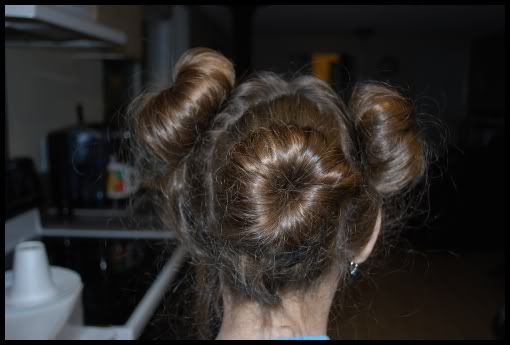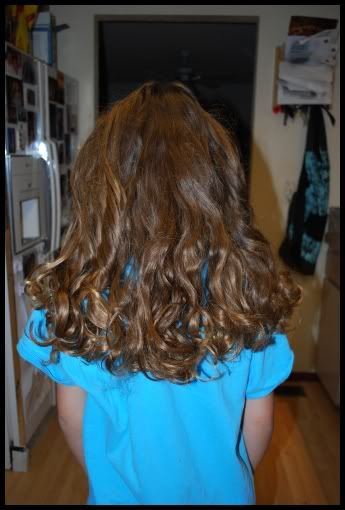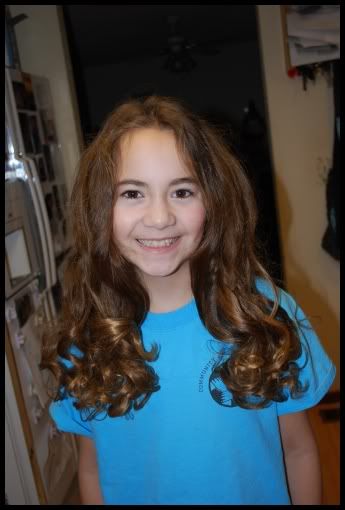 That all said, I think we may need slightly more water, and possibly a fourth bun (and maybe some sort of gel??) as her hair isn't nearly as curly as shown in the how-to instructions we found.
Biggest disappointment is what little curl we DID end up with pretty much fell out the minute we tried to gently comb through so it wasn't all clumped. She's got more waves naturally than we ended up with from the sock buns when all was said and done!! LOL We're determined to keep fine-tuning things.