Elvis Elf got into the "buy 3, get 3 free" candy bars I was saving for Family Fun Night!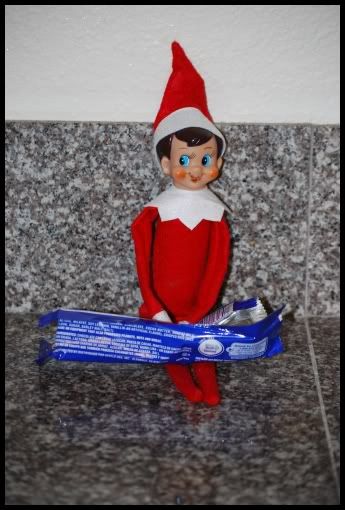 Didn't even try to hide the evidence or wipe his face!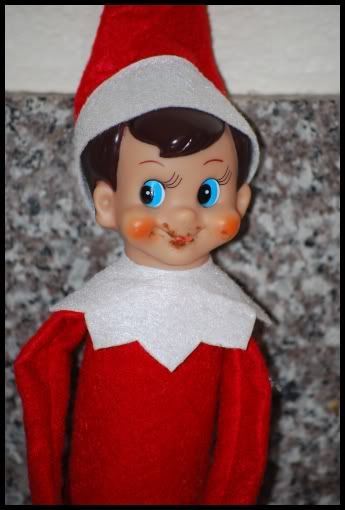 We've also discovered him playing a game.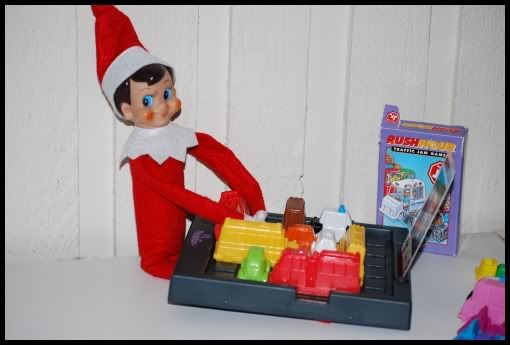 Not pictured: Elvis coloring in a Christmas coloring book, and Elvis drawing holiday scenes on the white board.