This little sweetie was due VERY near my birthday, and I'd hoped she'd end up sharing a birthday with me, but she ended up being born April 26th instead. I babysat her for awhile a few weeks ago and she snuggled right in and took a nap in my arms. I miss "baby" snuggles!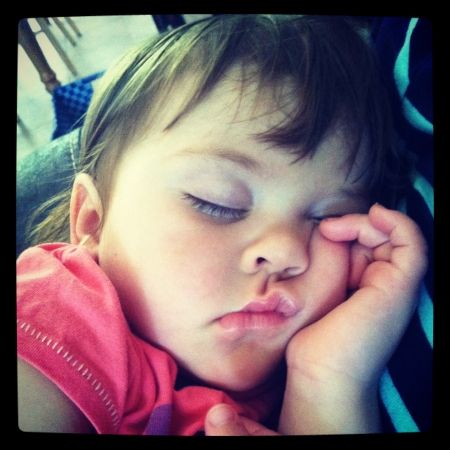 We recently celebrated her 2nd birthday (a bit late due to her brother cutting open his head and almost needing stitches just before her previously scheduled birthday party) and her Grammie made this awesome cake for her rainbow themed birthday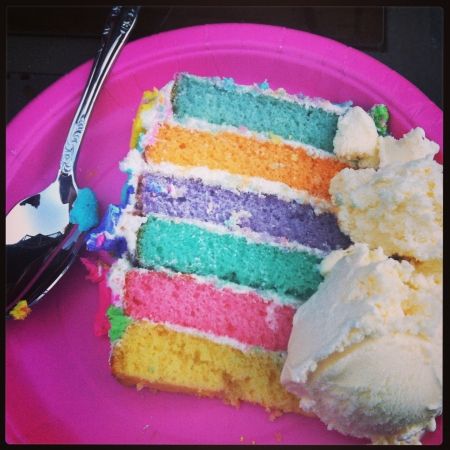 Madi is my little buddy, and always comes running to give me huge hugs and kisses when I see her. She finally started saying my name about two months ago ("yay-ya" or "ee-uh", or some similar variation of those as she works on perfecting it! LOL), so now adds in hollering my name as she runs towards me. Warms my heart immensely every time. LOVE this little girl!