Emily and I got to spend Mother's Day/Em's 11th birthday with some wonderful friends in Seattle doing The Color Run. One of Em's besties, Rylie, came with us this year (huge thanks to Ry's mom for not minding the expense, and not minding us having her daughter for half the day on Mother's Day!) as a way to make the day even more special for Emily. Talk about a BLAST!!
Here are some before/after photos:
One of my besties, Stephanie, and me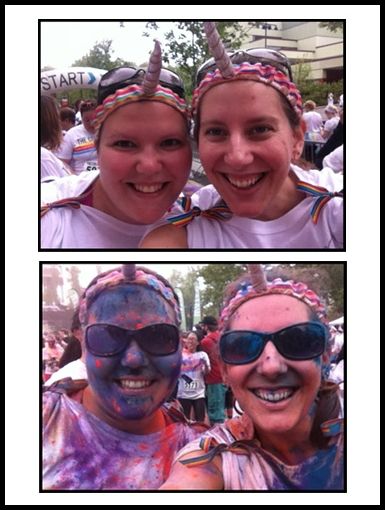 Em and Ry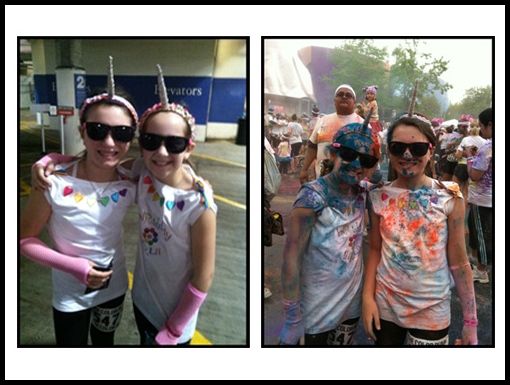 The birthday girl by herself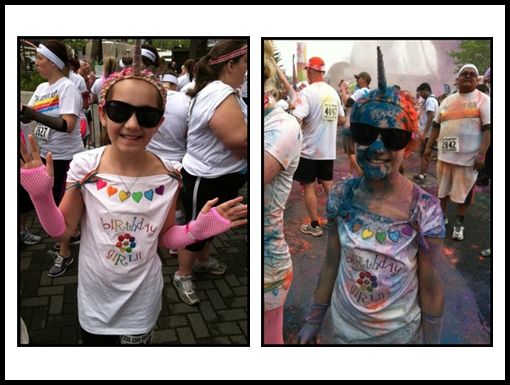 The "before" picture of Emily was taken moments before we started singing Happy Birthday to Emily at the start line for the race, with LOTS of other races joining in singing to her. :)
Emily and Rylie after the first color station (orange)
Emily getting more colorful by rolling around in what was on the ground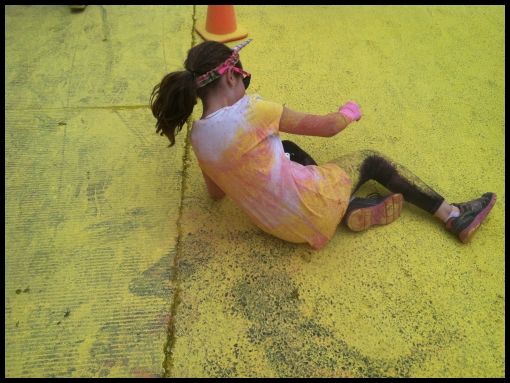 I was taking a picture of the girls in the blue when another runner stopped and offered to take my picture as well. :)
Poor Rylie got blue in her mouth!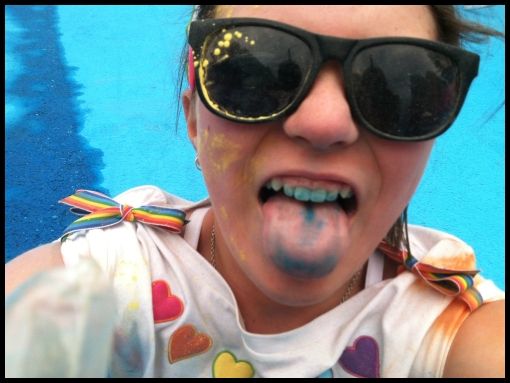 One of the color tosses at the finish line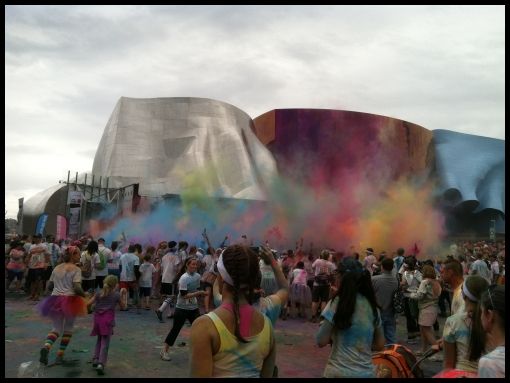 Hot pink fishnet gloves no longer hot pink!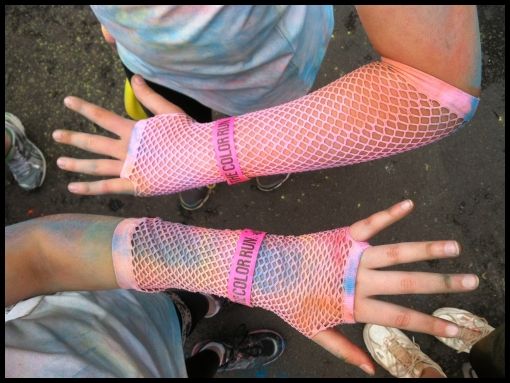 An announcement was made at the finish line for people celebrating birthdays that day to come up on stage so Emily and Rylie got to go up and dance around while the crowd shouted "HAPPY BIRTHDAY!!"
The Unicorn Successs Club with the Runicorn (We are pretty convinced the Runicorn came about because of US, by the way. There was NO Runicorn at any of The Color Run events prior to Seattle last year that we have seen or heard about, but after NUMEROUS comments by Color Run staff last year about our "costumes", the Runicorn started showing up at races later in the year, and LOTS of other teams started showing up wearing unicorn horns).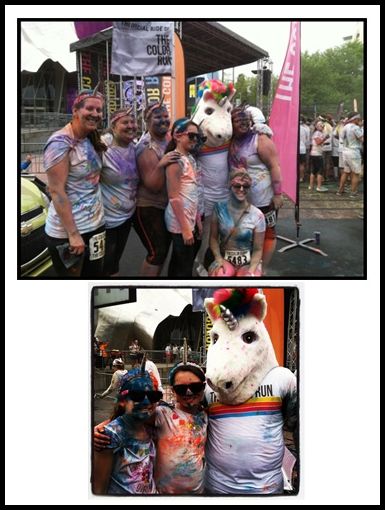 Fun group shots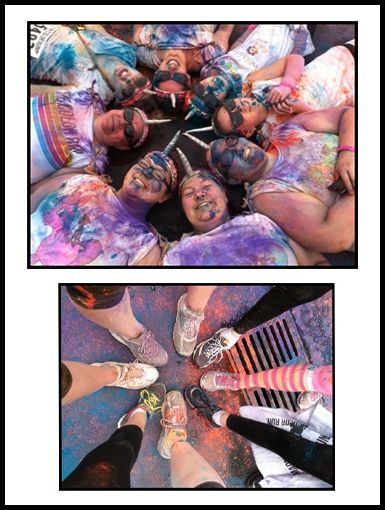 Unicorn Success Club team members are generous with their color. LOL!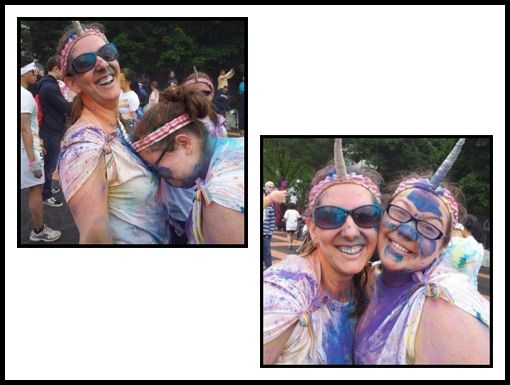 Colorful hair!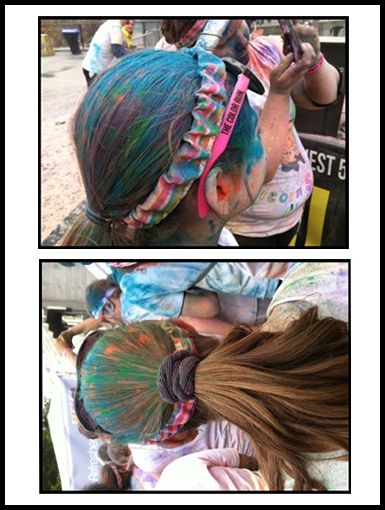 Brooke and I showing off the clean skin under our Color Run arm bands (which held our IDs, money, and cell phones)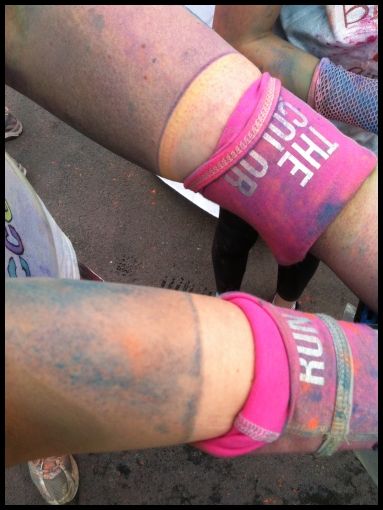 Can't wait for September when I do it again in another town! And then scramble to clean off and head to a wedding. ha! Thank you Cindy, Stephanie, Emily, Rylie, Brooke, Kaitlyn, and Tamy for making this year so much fun! LOVED the drive home, especially, as we waved at other vehicles on the road, and experienced looks anywhere from scorn, fear, humor, etc. TOO FUNNY!!!