The kids' elementary school recently hosted a 3k fun run.
I was standing at the finish line watching and watching for Jared to finish, and at some point, I turned around to see if I could see him coming down the hill behind me, so I'd have an idea when he'd be looping through the big field and coming up to the finish line. Suddenly, he was saying to me, having already finished the race and was working on his Otter Pop. He finished much faster than I'd been anticipating, so had my back turned and missed it!!!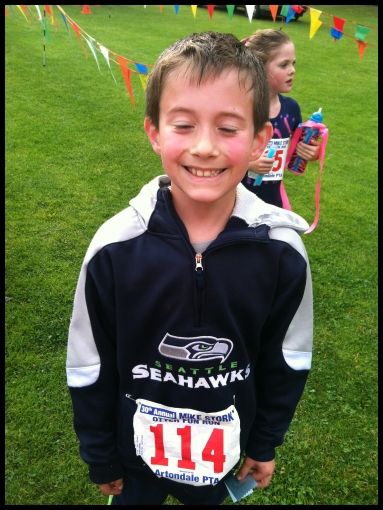 Connor came cruising through much faster than I anticipated as well, but I had a better eye out for him, after having missed seeing Jared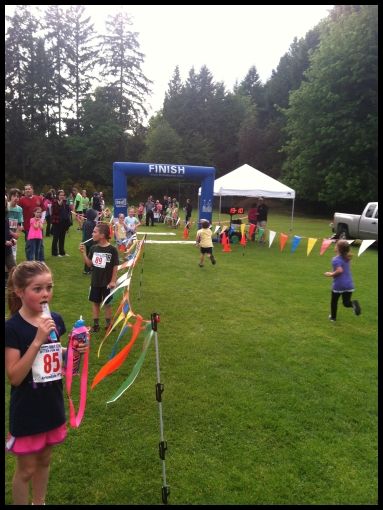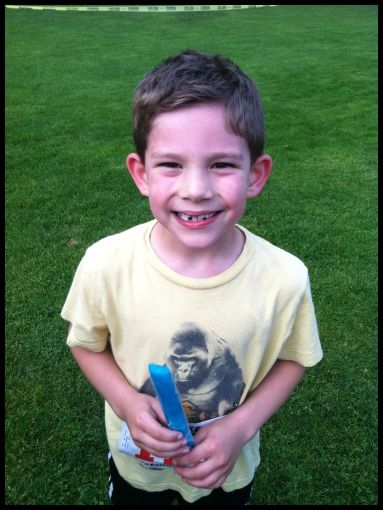 Emily pretty much walked the entire thing with her friend Alex
All three kids placed in the top 12 for their grade level (they awarded top six boys and top six girls for each grade)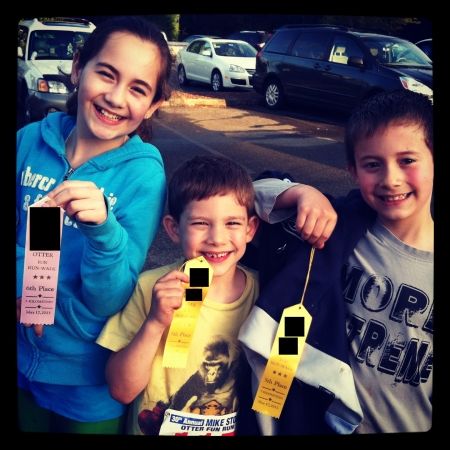 I've already had to promise the kids that we will register and come do the Fun Run next year (it's open to the public) if our new school doesn't have something like this. They really enjoy doing it. I was especially proud of the boys, who really pushed themselves, and each got their best time ever, by a couple of minutes!