Can I just start by saying that the kids and I are having SOOOO much fun with these gardens! It's fun to go out each day and see the growth, check if things are ready to be picked, etc. I wish we'd done this YEARS ago!!
Jared's garden: (we've gotten to take a few lettuce leaves for sandwiches, which I'll admit was pretty cool. Can't get much fresher than putting lettuce on your sandwich within two minutes of it getting picked from the garden!)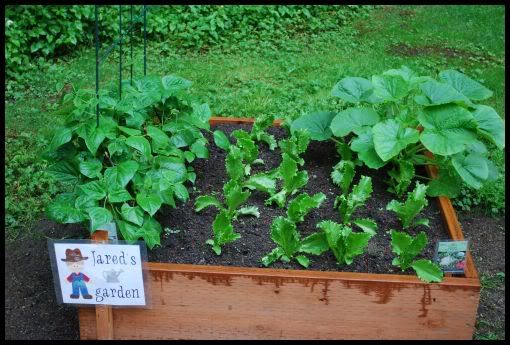 Look at the size of the leaves on Jared's pumpkin plant!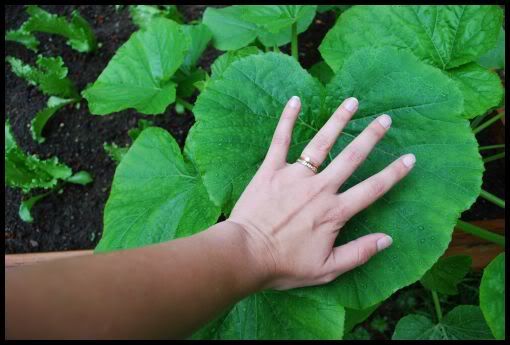 The greens of Connor's radishes are OUT OF CONTROL, but still no real radish action under the dirt. I need to measure the greens to be exact, but I would guess the tallest ones are a good 15-18 inches tall??? INSANE!! LOL!!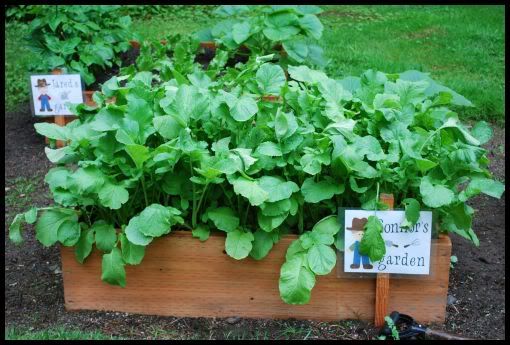 another view so you can see his carrots and pumpkins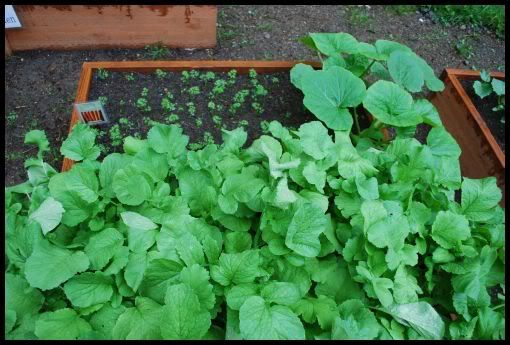 Emily's garden: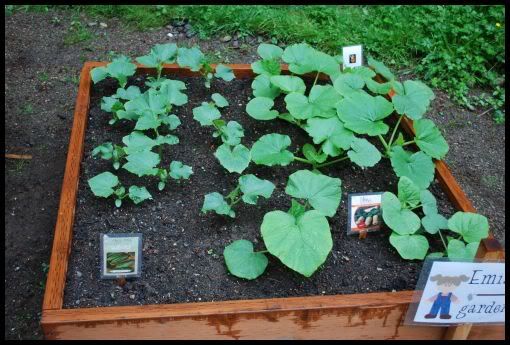 Remember I mentioned one of the cucumber plants started growing weeks after the other ones? Here it is! Definately smaller than the cucumber plants surrounding it!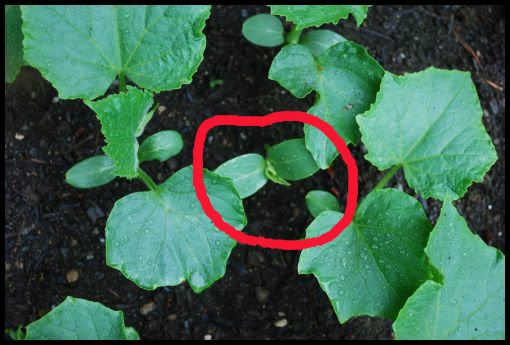 I wanted to show a good side-by-side comparison of the amount of growth in only ONE WEEK! Blows my mind!
Jared's:

Connor's:

Emily's: