I apologize if anyone is getting sick of seeing our garden pictures, but we're very proud of the gardens, and are still enjoying seeing the changes from day to day!
Jared's garden: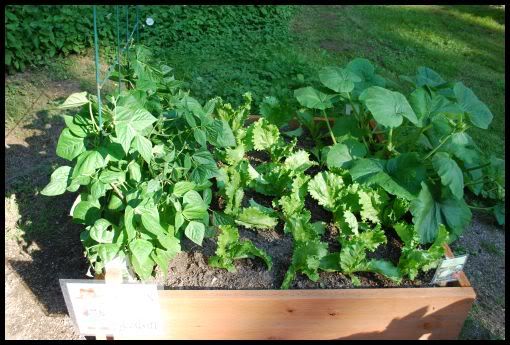 Jared's bean plants are growing little flowers now!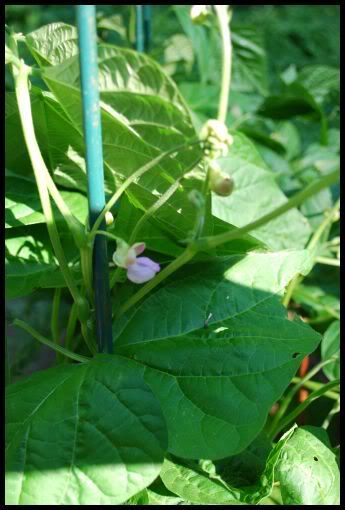 His pumpkins have two vines that have reached the ground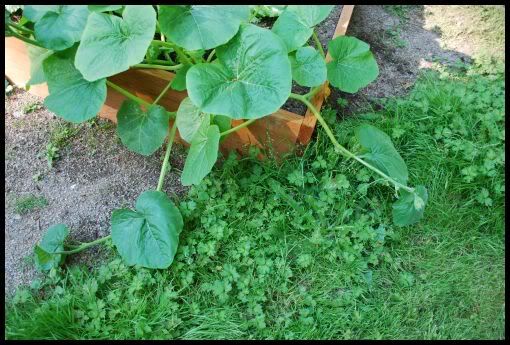 AND it appears the pumpkin vines are about to start flowering (Even though Emily's pumpkin vines are MUCH smaller than Jared's, even hers have tiny little flower-to-be looking things on them):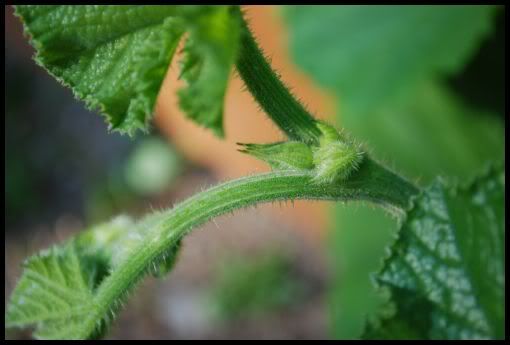 Connor's radish greens got SO tall, that they were flopping over, digging themselves up, and dying. The only thing we could think of was to cut the greens down by half and hope for the best. So his garden looks really messy and like it's dying, but the actual radishes under the ground are finally starting to plump, so I guess we'll see what comes of it: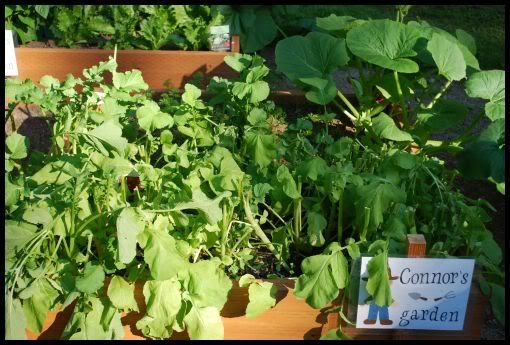 His carrot greens are filling in, but still no actual carrot action yet (still just TINY skinny little roots under ground)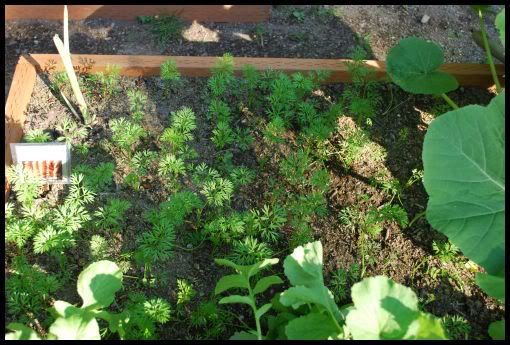 Emily's garden: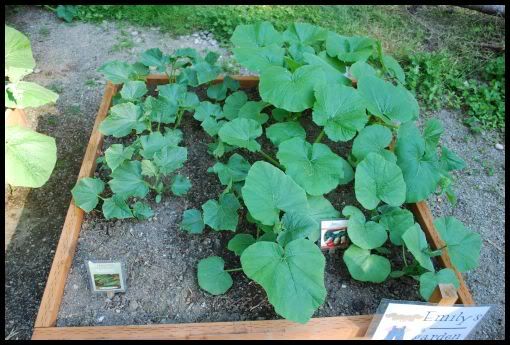 Week 6-7 comparison:
Jared:

Connor (comparison of his carrots... Since we chopped off half the greens of the radishes, it's not a good comparison of growth any longer!!):

Emily:

PS Jared requested a lettuce/mayo/cheese sandwich for lunch, using lettuce from his own garden, and he LOVED it!