In the past, I have totally avoided making baby hats with a cuff, because I really felt they would be too bulky on a baby head. However, the flip side is making a baby hat that may or may not even fit (or won't fit for very long, even if it fits initially), since babies aren't all born with the same sized heads, and then taking into account how quickly they grow...
I recently decided to go ahead and make a hat with a cuff in order to make it more adjustable to various sized heads. Best I can tell, the hat I made is small enough to work for a newborn, but also worked GREAT on my friend's nearly 7 month old baby. Can't beat getting 7+ months out of a hat! I'm in love!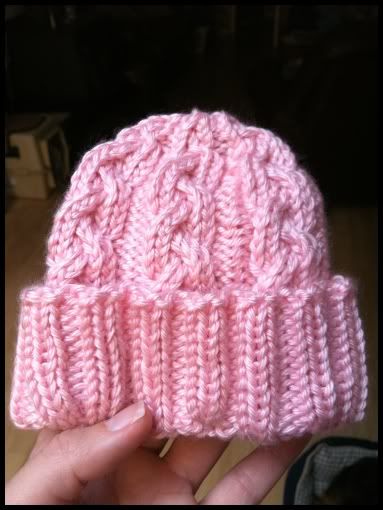 I'm pretty sure this is how I'll be doing baby hats from now on!