One of the kids' favorite things to do as a family is hang out down at Gram and Grandpa Dan's at their firepit, making S'mores and telling stories. We got invited down over the weekend, and it was a gorgeous (although chilly!) clear night for the event.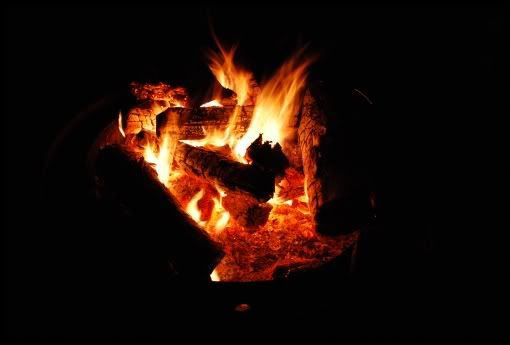 Connor got right to work burning his marshmallows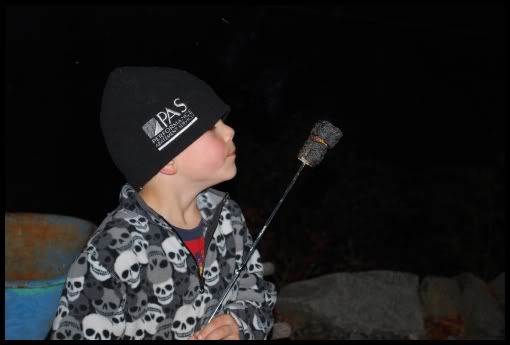 Jared was hot on Connor's heels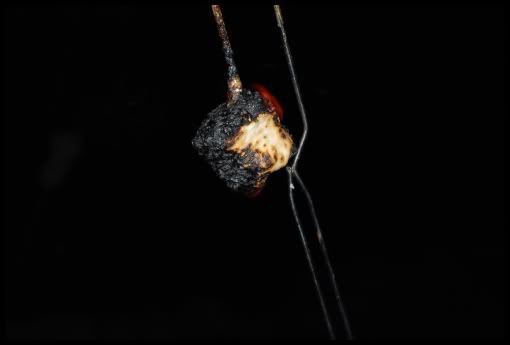 Emily and Katie were going for a less burnt look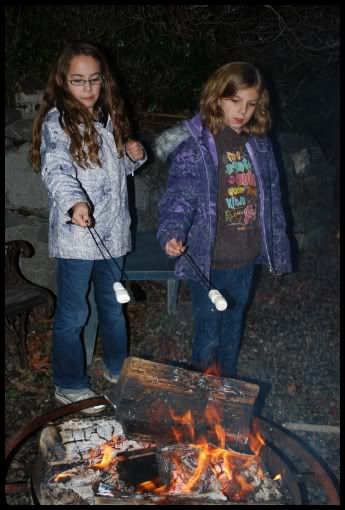 We had fun taking turns listening to, and telling, stories
Frankenstein even turned up!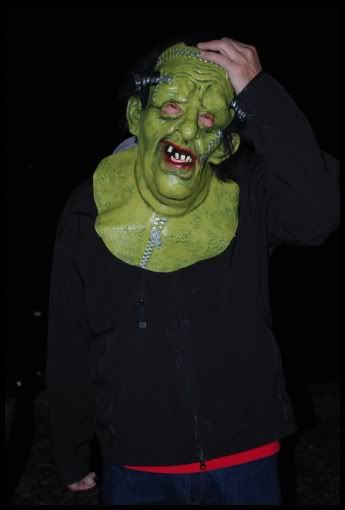 Connor got a little spooked at one point, but perked right up in Daddy's arms!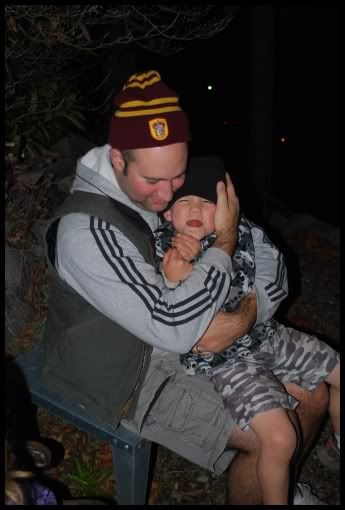 After getting his fill of marshmallows and S'mores, Jared spent a good chunk of time working on getting that tooth out, while snuggled up on the chair with Gram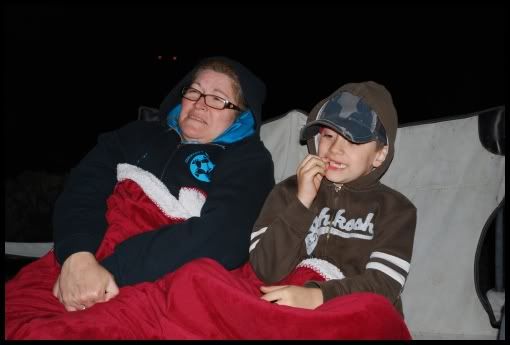 Thanks for the fun night; we look forward to the next one!