I think it's time to head down and have a chat with the Post Office... For the entire 11.5 years we've lived in this house, we've had mail frequently end up at the neighbor's house (any variation of three different neighbors), we've had mail and packages turn up missing, we've had a package thrown into our driveway and into a mud puddle (which happened to contain the pictures of Emily and Dan from the Father/Daughter Ball that year), and most recently, we've had Connor's school pictures (which are clearly labled "DO NOT BEND") rolled and shoved into our mailbox. Needless to say, I'm a little disgusted!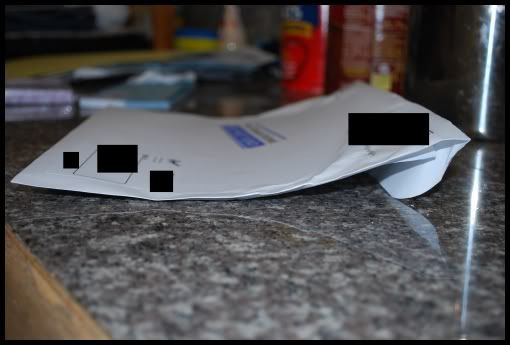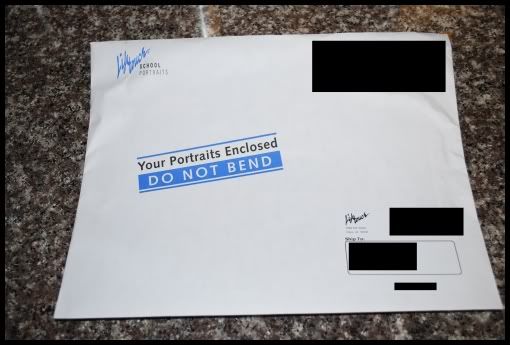 Not only is the envelope visibly curved through the middle, but the edges are all crinkled up. THANKFULLY, the picture's edges are not crinkled, and I believe we'll be able to flatten out the curve, but that's beside the point!!
We haven't put in a formal complaint before (minus the time a $50 itunes gift card we'd been sent never arrived) because we've felt the mail person may decide to retaliate by causing more problems with our mail, but this is really getting ridiculous!! I shouldn't have to rely on the honesty and friendliness of neighbors to make sure I get all of my mail, and I shouldn't have to be flattening out my son's school pictures because the mail person apparently can't read. UGH!