Well, maybe FIGHT is too strong a word, but they DID each have boxing gloves on... *grin*
Em and her BFF Katie having a good time: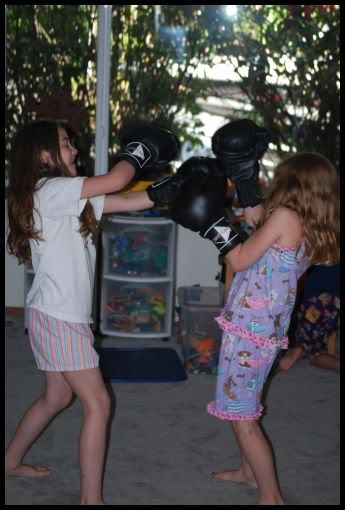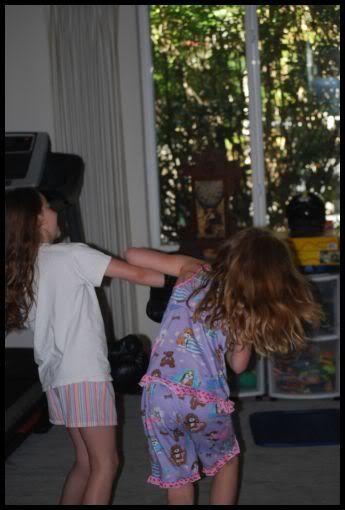 Looks worse than it really was! They were barely bonking each other. They had a GREAT time though, and were in fits of giggles!
Emily Grace, the goofball!