Emily and Dan attended the Father Daughter Ball over the weekend. It was their 4th year in a row. Em looks forward to going all year long, and always has a very good time. We had a RUSHED RUSHED day leading up the Ball, so I only had time to snap one quick picture before they headed out the door...
Dan found a copycat... LOL!!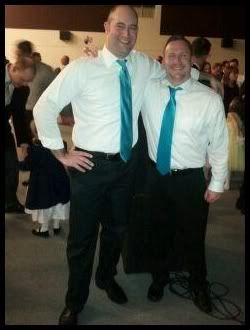 Emily Grace is already making hairstyle and dress plans for next year!