Let the fun begin!!!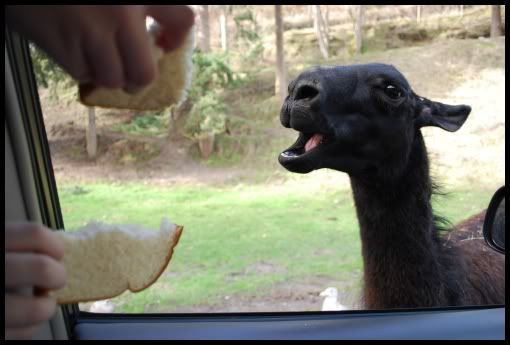 Think he's excited to see us??
I'm here for lunch!
So cute that the bears wave back at you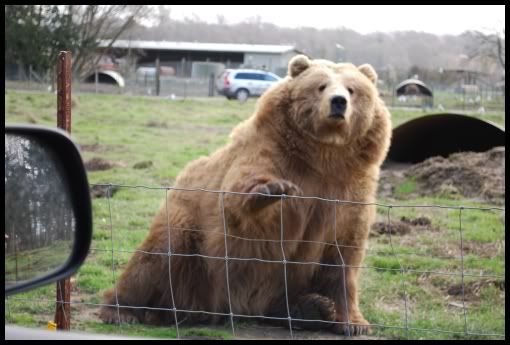 These little guys would come running from the far side of the field, and Connor just LOVED them. Can't tell you how many times I'd hear him hollering, "STOP STOP STOP!!! There's more coming!!!!!"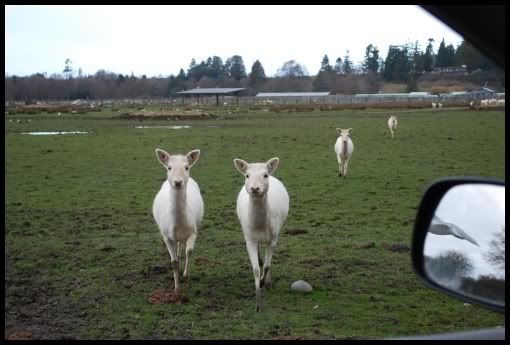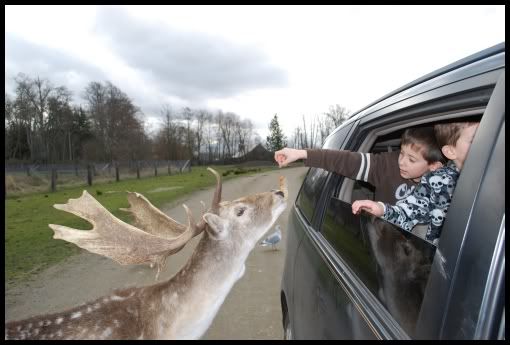 Be careful, they lick!
GROSS!!!!!
We ended the day at a restaurant at the John Wayne Marina. (Don't worry, we washed our hands first! *grin*)