The kids and I went on a road trip last week with two other moms and 5 other kids, headed to Sequim to spend time at the Olympic Game Farm. We decided to make a very short detour into Port Gamble because we'd heard it's a neat little town. We parked at the General Store, whose entire upstairs was lined with diplays of shells, crabs, seastars, various fish, etc. The kids had a BLAST checking everything out!
They were pretty fascinated by the size of the crab on the wall behind them
Emily joked that the big brownish shell in the display case she's pointing to was big enough for Charlie (our 10lb Yorkie) to fit into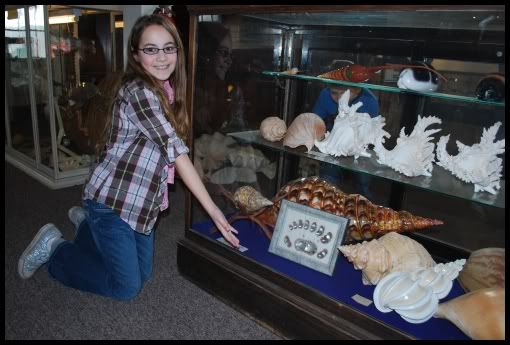 Connor pointed out that this crab's claw was way bigger than his hand (and those of you who know Connor well enough, know that his hands are pretty huge for a five year old!)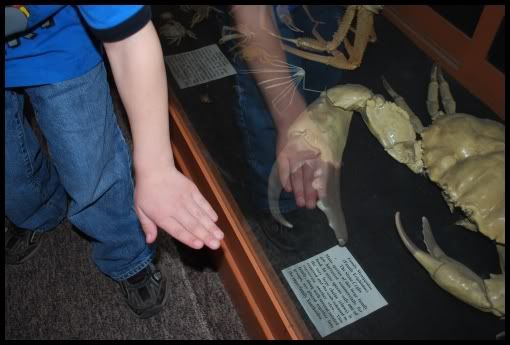 Connor and I both decided we'd probably freak out if we pulled up a crab pot and that lumpy white one was in there. LOL!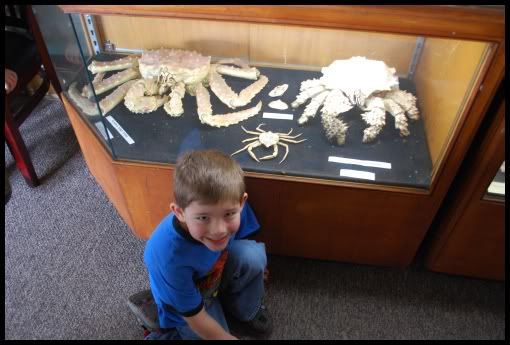 I thought these Maple Leaf shells were so pretty!! I'd never even heard of them before.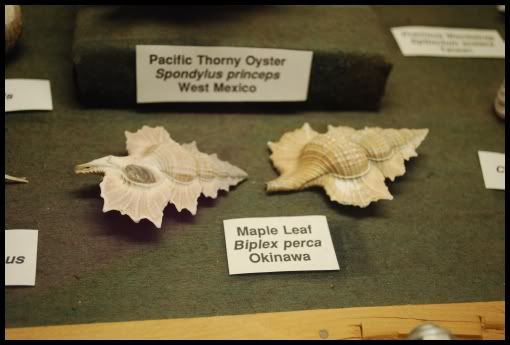 Back downstairs, the kids each got $1 to spend on candy (varying in price anywhere from 2 cents to 75 cents for the most part)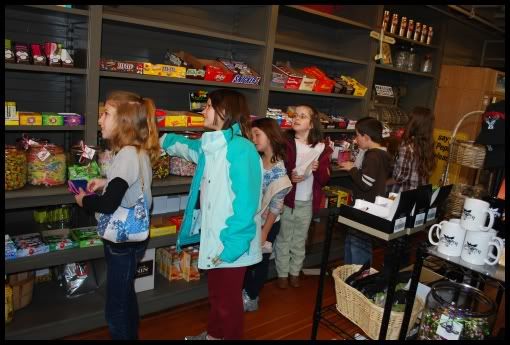 With the exception of Connor, we made all the kids keep track on their own of how much the candy they were putting into their bags was worth, so they didn't go over a dollar. They each stood in line and made their own purchases as well. KUDOS to the wonderfully patient cashier who had to total out $8 worth of candy when all was said and done, and did it with a smile on her face...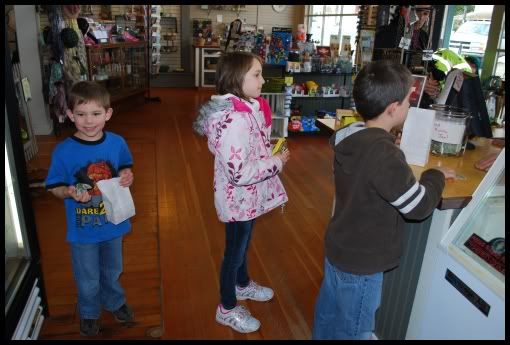 This house caught my eye as soon as we pulled down the street leading to the General Store, and when it caught my eye again as we were exiting the store, I decided to just go ahead and take a picture (this is a side view).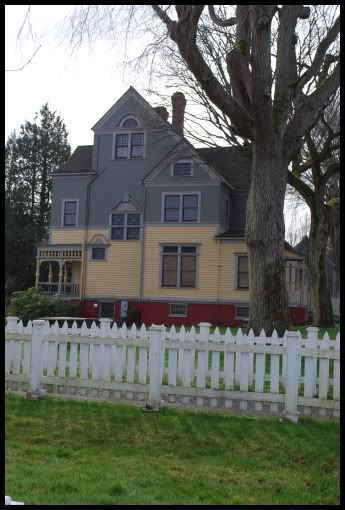 All the kids posing in front of the Port Gamble sign