Kids and I, along with Charlie, enjoying a boat ride, despite the clouds. Of course, within MINUTES of docking the boat and heading home for dinner, the sun popped out.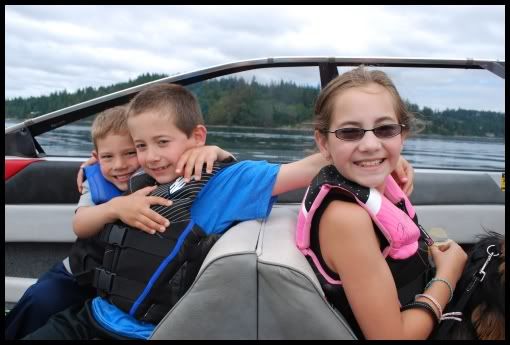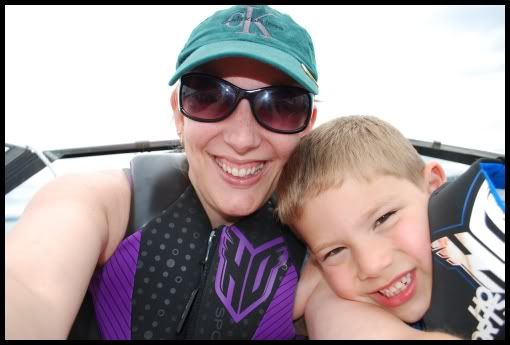 First family outing on the boat since my lesson the prior weekend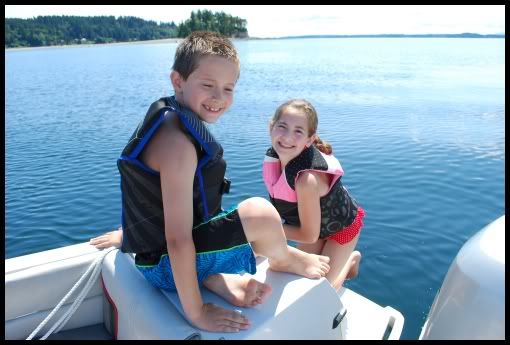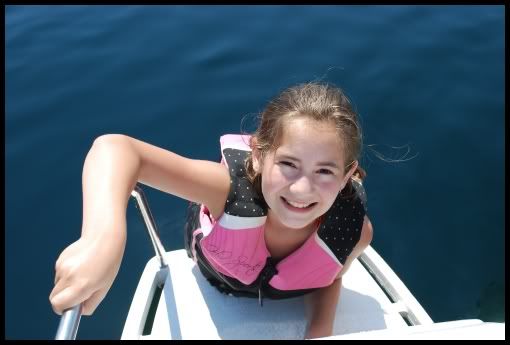 "DADDY!!! DON'T PUSH ME IN!!"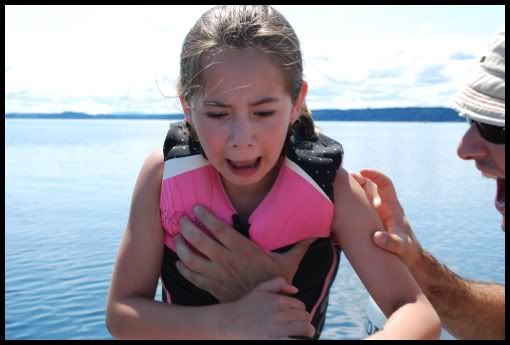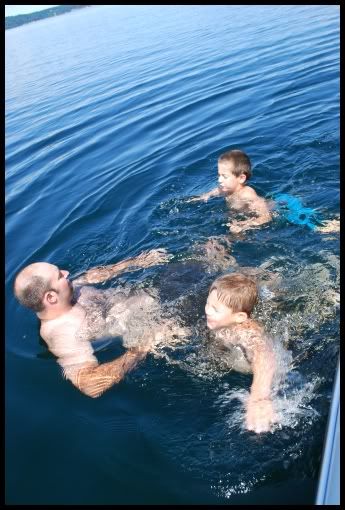 Jared feeling/looking a little nervous before his first attempt at kneeboarding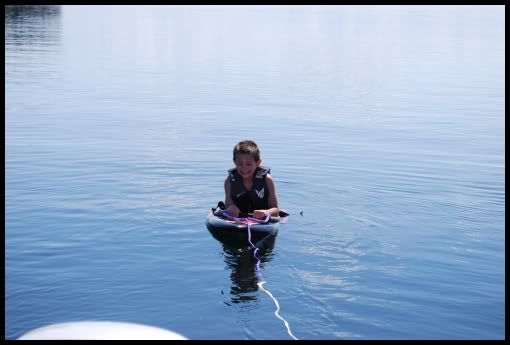 starting out on his belly and getting his balance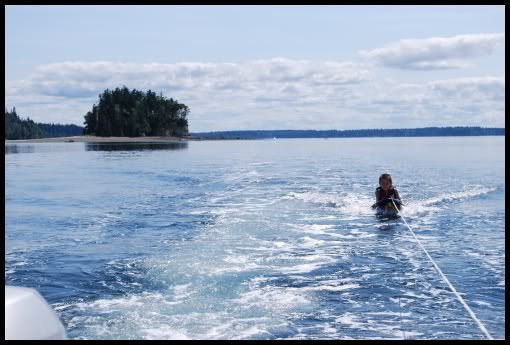 Got up, first try, and has a giant smile on his face! He loved it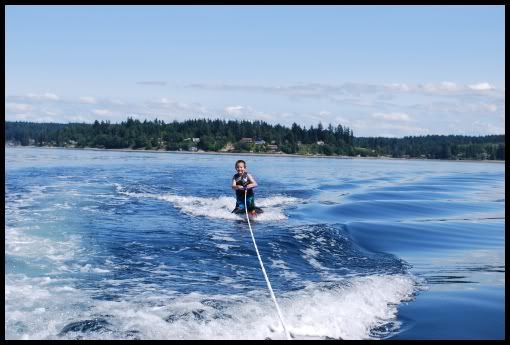 Dan wanted to take a turn, too.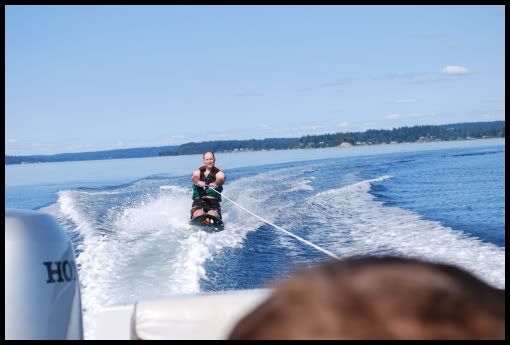 And, no, I was not the one photographing while towing/driving. Those pictures are courtesy of Emily Grace!