My friend Kaci's daughter, Elly (Jared's age), participated in her first kid triathalon a couple of weeks ago, and I thought it was something Jared and Connor would really enjoy getting to do, so I researched kid triathalons for our area, and found one for the following weekend. Connor was one year too young for the youth tri, but could do the "Splash and Dash" (swim/run) event.
These goggles make me laugh, but they're the only ones he's willing wear right now!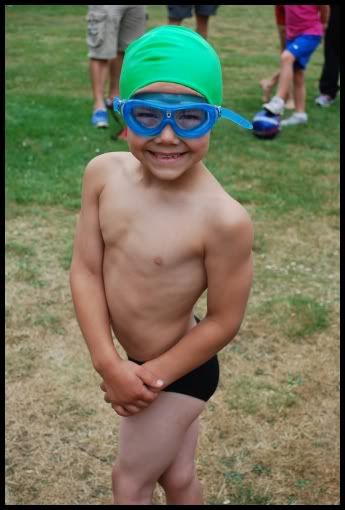 Jared did NOT want to wear the cap, but finally consented, as long as we left his ears out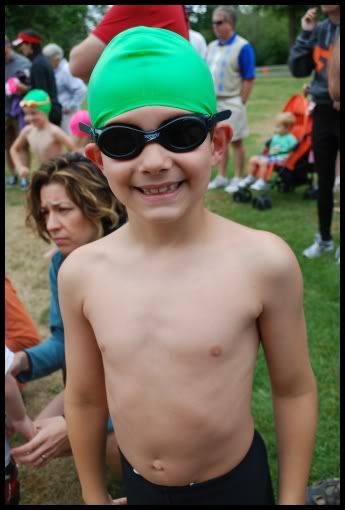 The boys testing out the water prior to the start of their races (the ducks swimming around in the race area made me laugh!)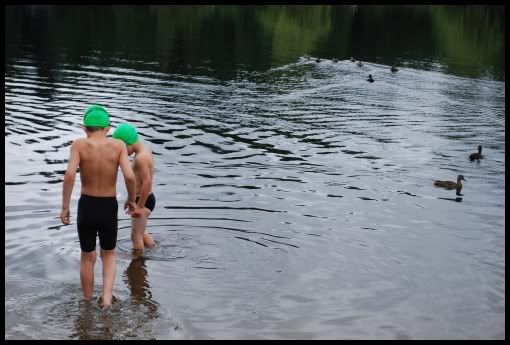 The Splash and Dash event was first. They put the three participants in shallow water so they could walk if they needed/wanted.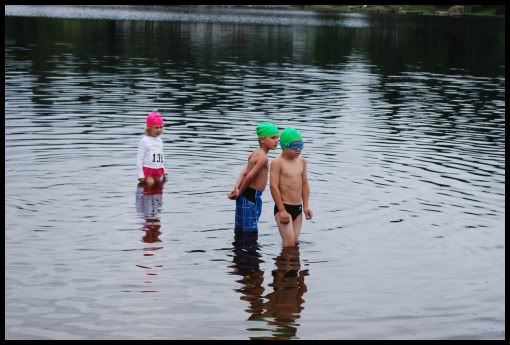 Connor was pretty bummed because he really wanted to SWIM, so he walked a little bit, and then went out a bit deeper and did his best to swim. I was REALLY proud of him for SWIMMING, even though his hands kept hitting the bottom. LOL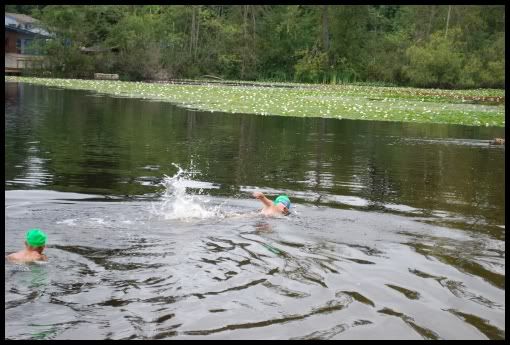 He got out of the water and started running towards the transition area where he was supposed to get shoes on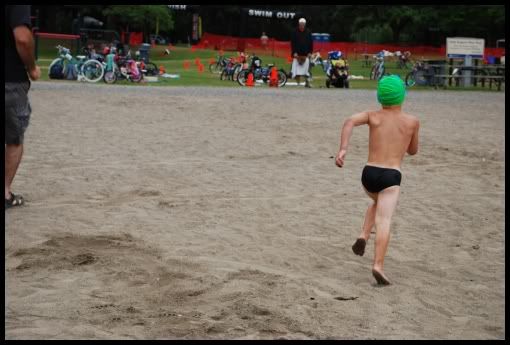 Blew right past the transition area and headed straight for the finish line, barefoot, still wearing his cap and goggles!!! hahahahaha!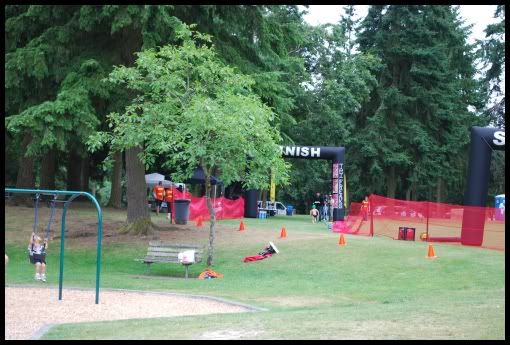 He finished!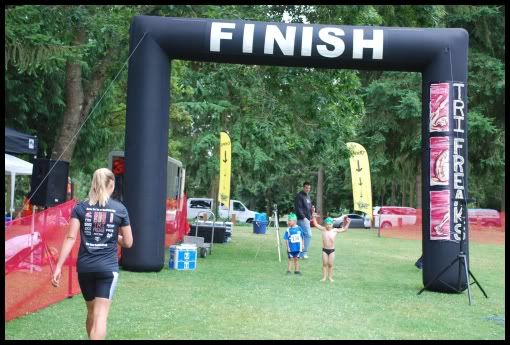 The swim portion of Jared's kid tri was OVER by the time I got back down the hill from Connor's finish, so I didn't get any pictures of him (POUT!). I got there just in time to see him out of the water and heading to the transtion area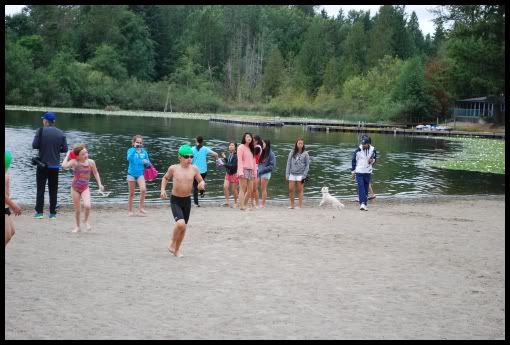 Out of 21 kids (ages 7-10), Jared was the third one out of the water (hot on heels of the two kids in front of him), but we lost a TON of time battling his shoes. After we finally got them on his feet, he took off for the bike portion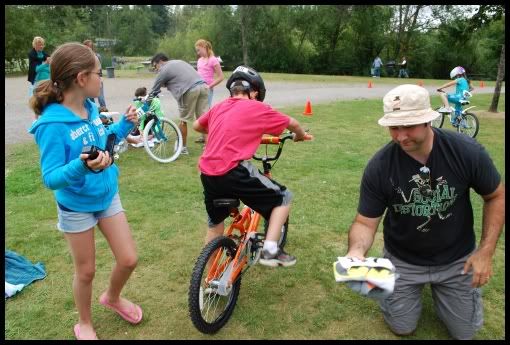 The bike path took him up and around where we couldn't see him, so I snapped an additional picture when he got back. LOL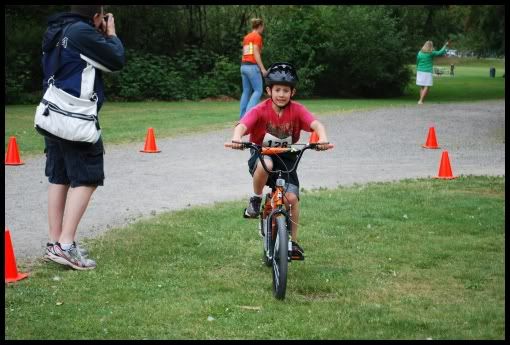 Just arriving at the bottom of the hill leading to the finish line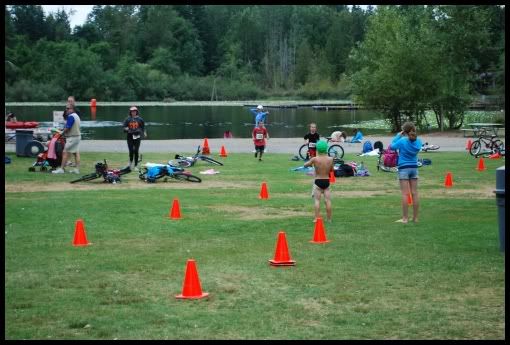 He finished!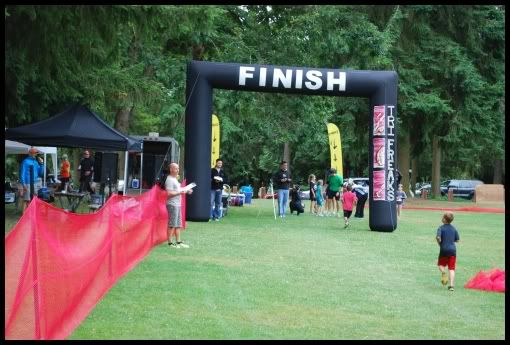 Jared came in 9th out of 21 kids, less than a minute and a half behind the first place kid (we spent AT LEAST a minute fighting with his shoes, so I'm pretty positive he'd have been in the top few if we'd been a little more coordinated with the shoes!). It was a great first experience for the boys, and we learned a few things for next time. I am SOOO proud of my little athletes for participating and doing their best.