I'm belatedly sharing a few pictures from our time at the fair a week and a half ago!
Grandma Marlee gave the kids each $8 so they could have turns in the "walk on water" bubble things. They LOVED these!!! It was pretty funny watching them trying to maneuver around inside them.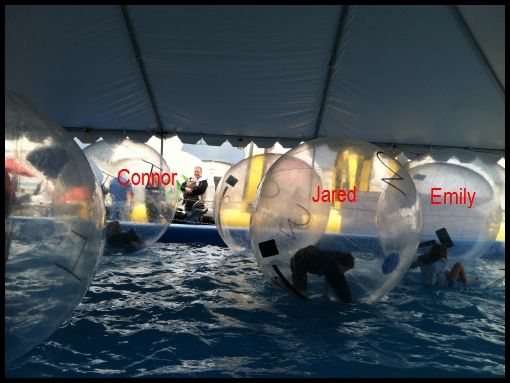 Emily (I JUST missed getting the picture of her upright and running)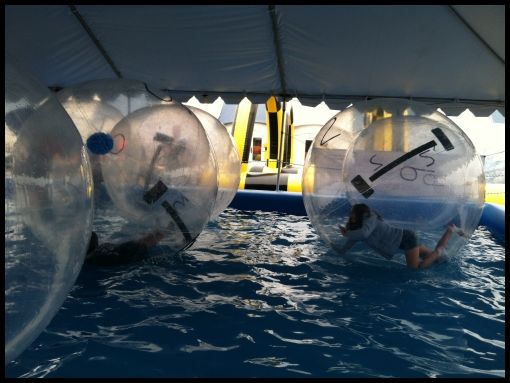 Connor, as he's just about ready to topple sideways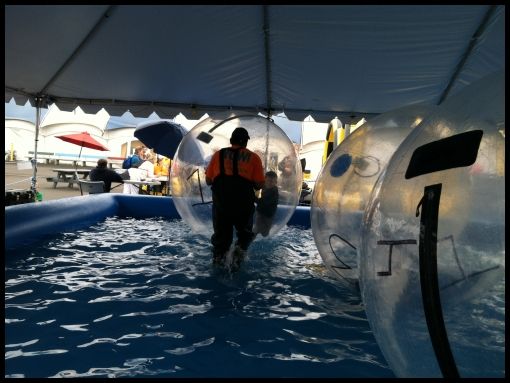 Jared standing up and trying to get going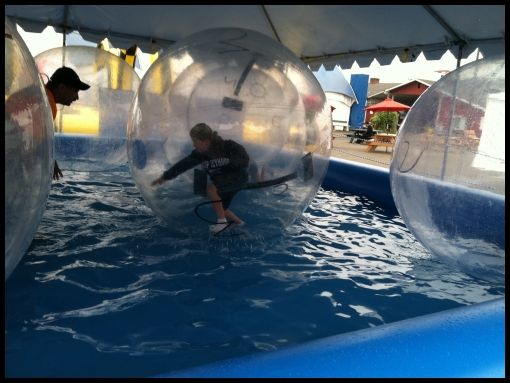 Connor, getting ready to Mutton Bust! There were 28 kids waiting in line for their turn, so the cowboys were rushing and were basically just tossing kids on and flinging open the gate without giving them a change to get situated. I was looking at Connor when they flung open the gate and he hadn't even fully grabbed on with his hands yet! He fell off after about 3 seconds, but he still had a really good time!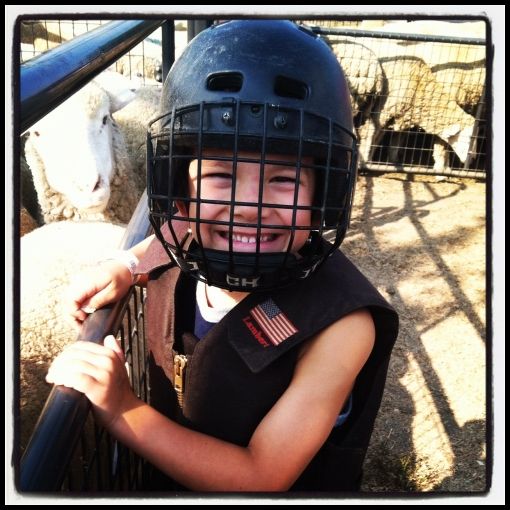 Emily and Connor decided to be brave and test this ride out. They both regretted it BIG TIME! Connor got off and threw himself into my arms and burst into tears. I truly didn't think there was a ride that would ever scare Connor! He's such a thrill-seeker... At the point I took this picture, the ride was paused for unloading a car at the bottom, and Connor and Emily were stuck tipped to one side. The cars twist around too much so I couldn't get a good feel for how he was liking the ride, so as soon as it paused, I hollered up, "Connor! Was it fun?" I got back a very LOUD, very FORCEFUL, "NOOOOOOOOOO!" (oops!)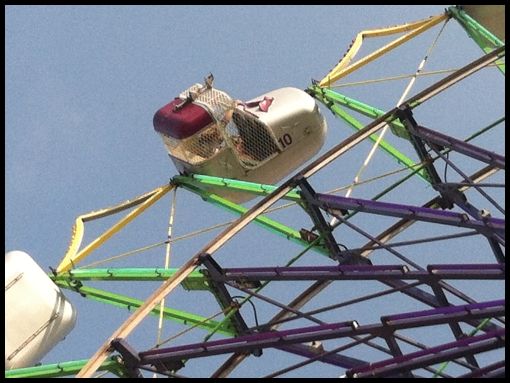 Em talked Jared onto one of her favorite rides. He's not much of a thrill-seeker, but agreed to go one time (and ended up liking it!)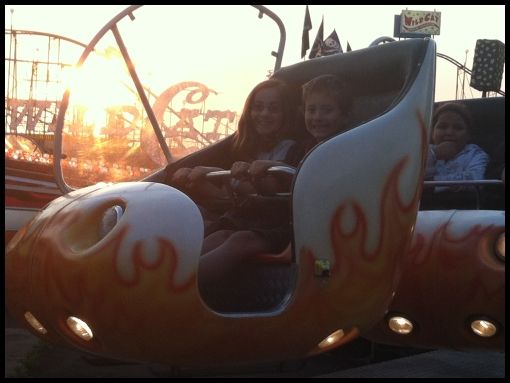 Think someone was a little wiped out on the drive home??