We surprised the kids bright and early Sunday, Feb. 17th with a trip to Disneyland! We surprised them even further by meeting up with my cousin and her husband and son at the airport and spending the week with them while we were at Disneyland.
We only had a half a day Sunday, but didn't waste any time heading into the park. We were barely through the gate when we spotted Sleeping Beauty. My three kids were willing to pose, but Thomas wasn't having anything to do with posing with a princess!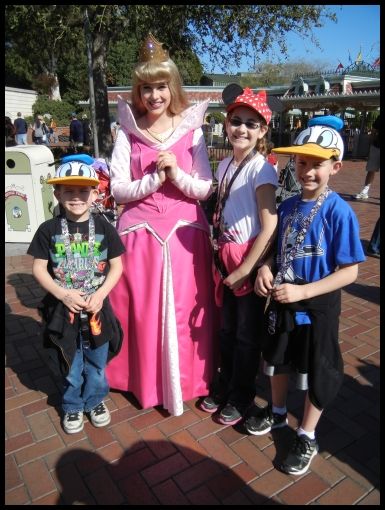 We saw numerous other characters during our time at Disneyland and Disney California Adventure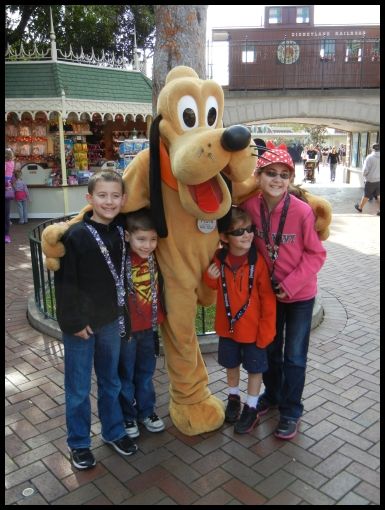 (This isn't exactly a character, but it's a "must have" photo opp!)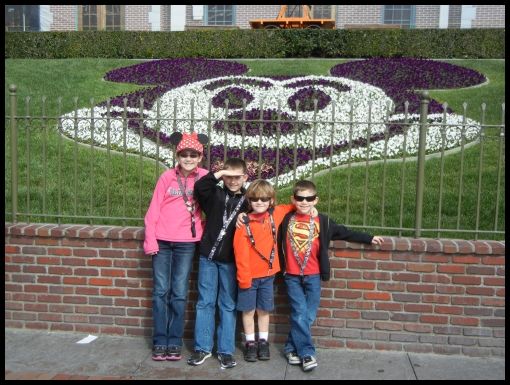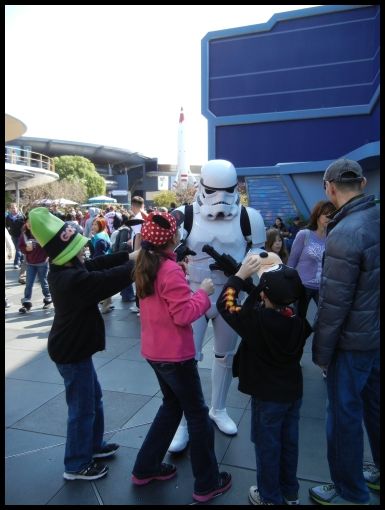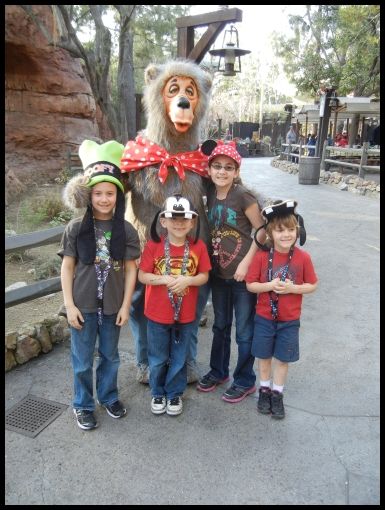 (another photo opp)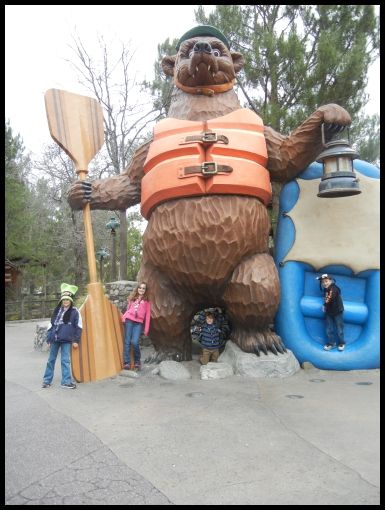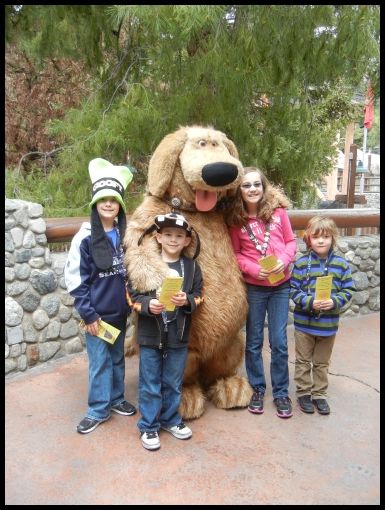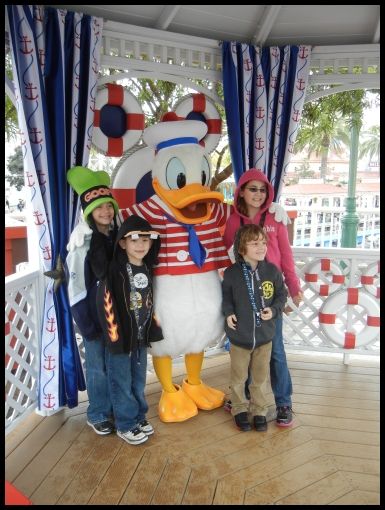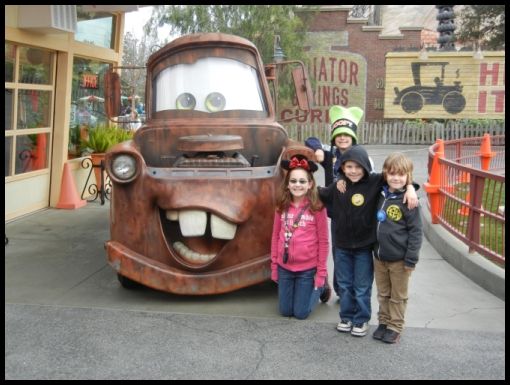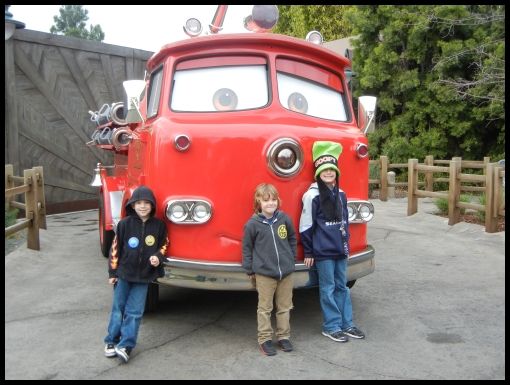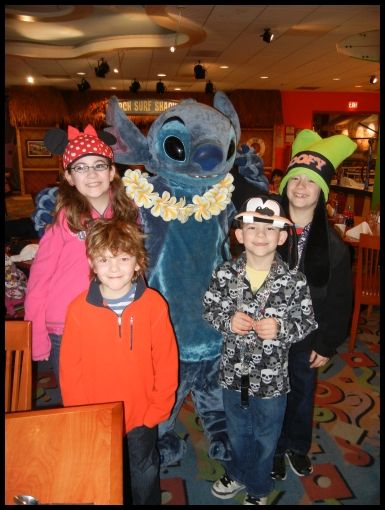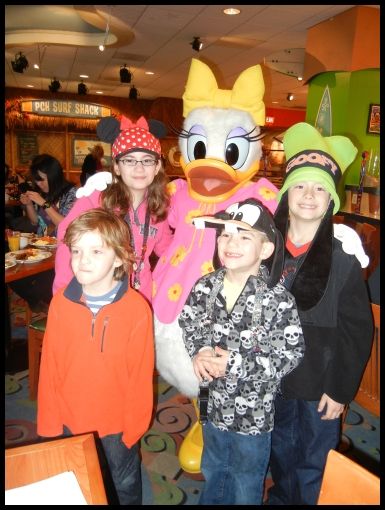 My cousin and her family hadn't made it into the park yet at this point, and Jared was off with Dan gathering up fast passes. Emily and Connor and I thought we were in line to meet Tinkerbell (a favorite of Emily's when she was little, so we stood in line for old time's sake), but it turned out to be Fawn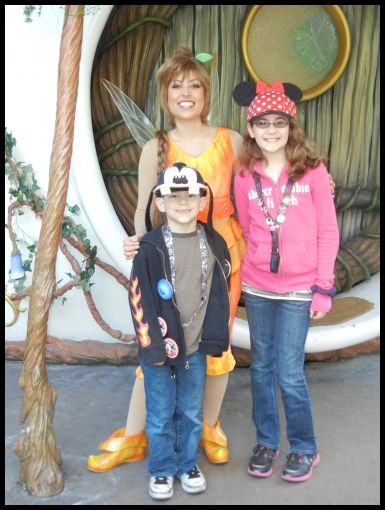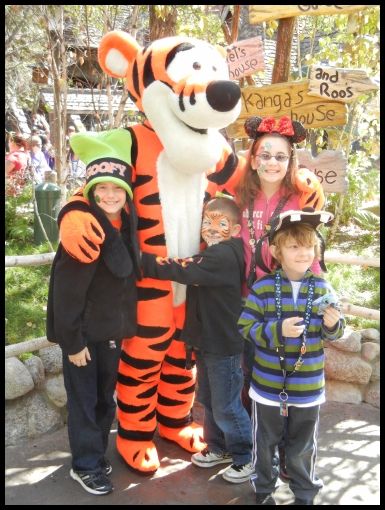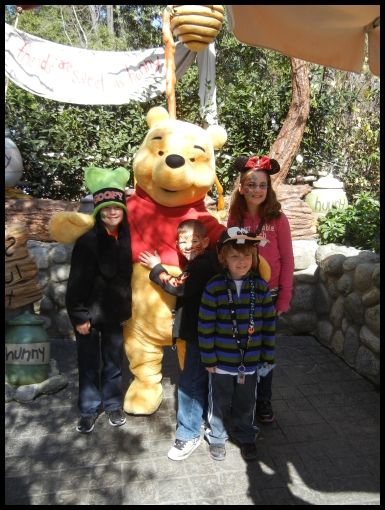 My cousin's family had already left the park for the day, but we ran into a family we know from the kids's school and Jared's swim team, so we had fun hanging out with them for a couple of hours
There's a couple other good ones my cousin's husband took, which I haven't had time to sort through yet...
I'll share more Disneyland pictures throughout the week, I'm sure! *grin*