One of the teachers at my kids's elementary school contacted me and asked if I could make some sort of kitty hat for her two year old niece, and then something (non-pink) girly in stripes for the newborn sister.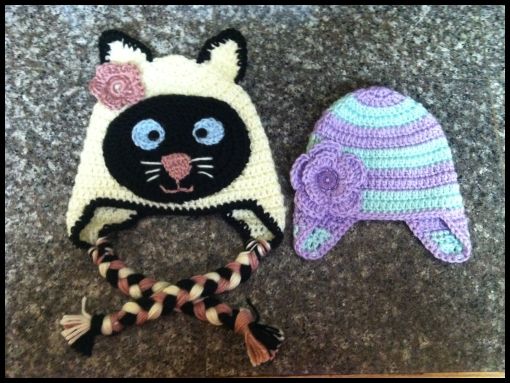 A friend ordered an adult size newsboy hat (not pictured because I've already shared one previously). She said she already had all the flowers from having ordered the headwrap, so she may as well have the newsboy hat as well! LOL While we were discussing size, she asked if I thought I could make a coffee cozy with a bus on it, so I sat down and figured one out: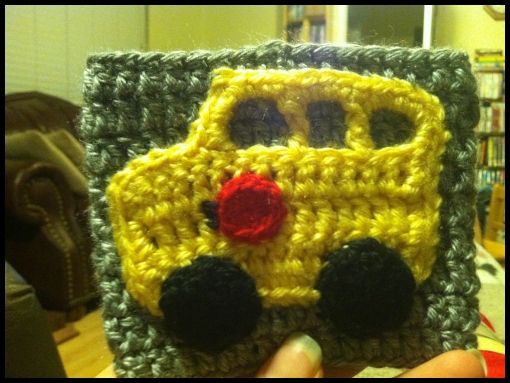 THEN, she mentioned wishing she'd kept one of the coffee cozies she'd ordered before Christmas for herself, so I suggested ordering one with a button, as a third way to use the flowers she's already got:
I've been meaning to make myself a cozy like that!
I also got an order for a matching kid and American Doll hat. I offered a discount if they let me borrow the doll (since Emily Grace doesn't have one) for a couple of days to test out a few hat designs to keep for myself as size guides for any potential future orders. Since this was just for me to keep as a size guide, I didn't mess with fun stripes or flowers or anything: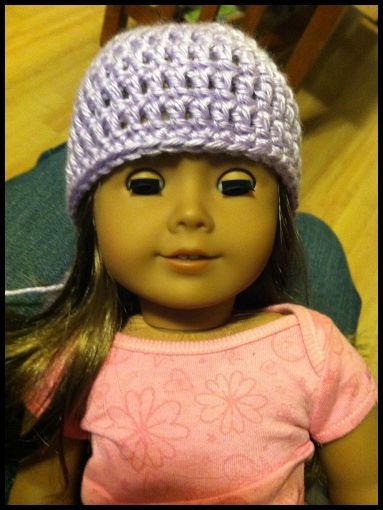 I also did one with ear flaps and tassels so I have a guide for future reference on placing the ear flaps, which is the style the family opted for (done in the school colors where the dad coaches and the older brothers play high school sports)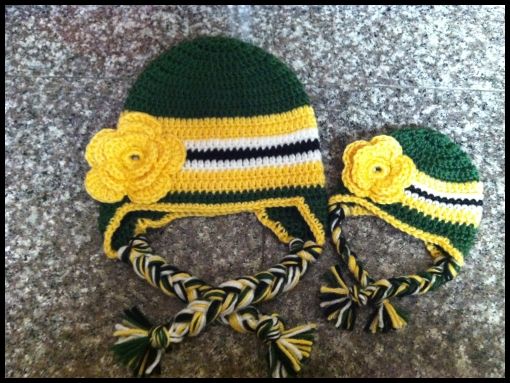 While I had the doll in my posession, I couldn't resist whipping up a little newsboy hat. Cutest EVER! (Again, not decorated since it's just for me to have a size guide)