I haven't made many cards the last few months (summer was too busy so I didn't push for orders), and of the ones I've made, I haven't really remembered to take pictures of...
HOWEVER, I recently got a card order for a card for a girl aged teen or older, two toddler girl cards, and two toddler boy cards. No other requests or requirements. AND I remembered to take pictures!
This is what I came up with:
(hard to tell, but the flower is three layers of textured paper flowers with a light green gem in the center)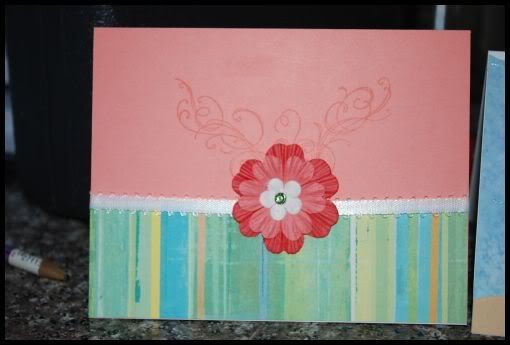 (please excuse that these next two are pictured together; I was running out of space on my memory card!)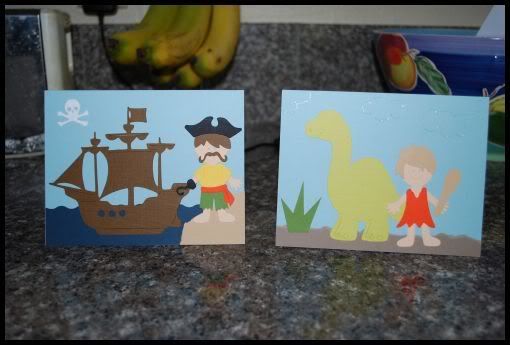 Connor wondered why I would make such cool boy cards for someone else and not HIM, so I will have to make him a "cool boy card" very soon, JUST BECAUSE!