My Aunt Cheryl hosts birthday luncheons for each month where a family member has a birthday (this started out for just the girls in the family, but as the nieces and niece-in-laws have had children, we've added the little boys to the fun as well).
At the end of January, we celebrated my SIL Alisa's birthday, as well as my cousin's daughter Gracie's birthday. My Aunt used a Valentine theme because we were so close to February and there aren't currently any February birthdays.
My mother is usually the one that documents the luncheons, but she was sick and unable to attend, so I took over the photo-taking for the event, which means I have pictures to share!!
Aunt Cheryl always does an AMAZING job setting the table: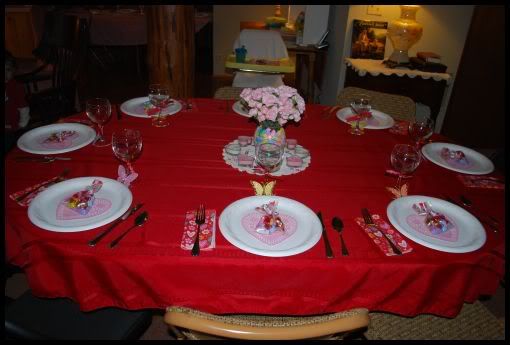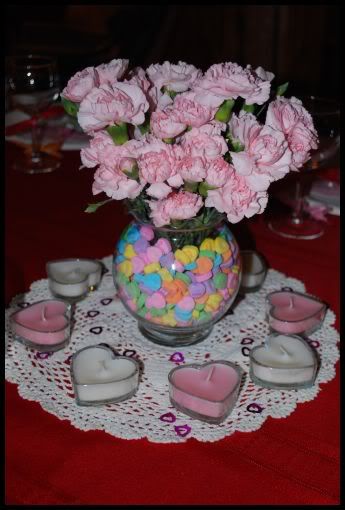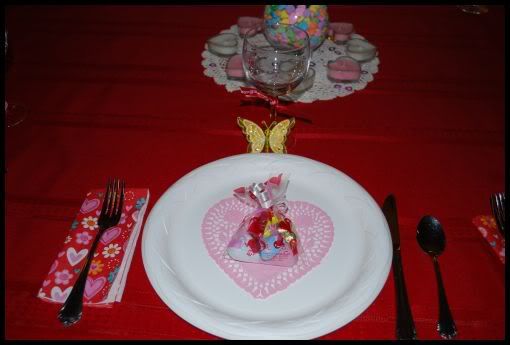 Once upon a time, we all used to fit at the same table, but now the kids have their own table!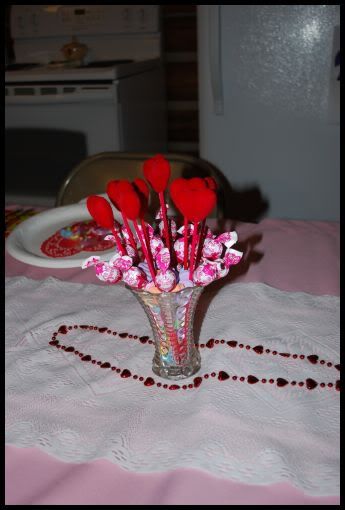 Time to open cards and presents!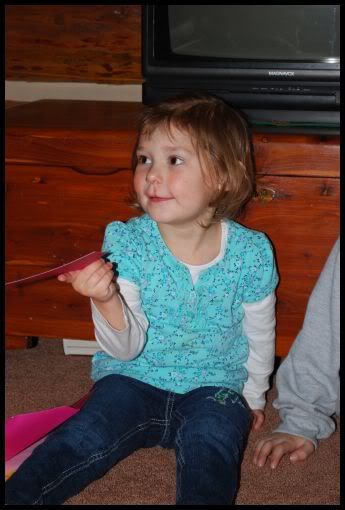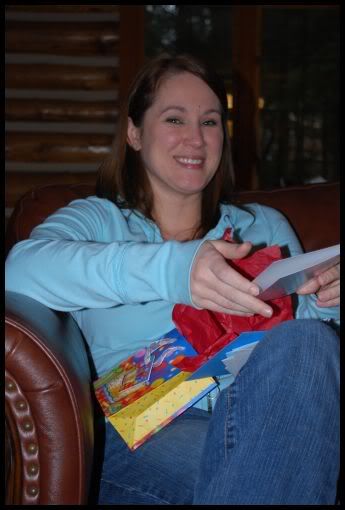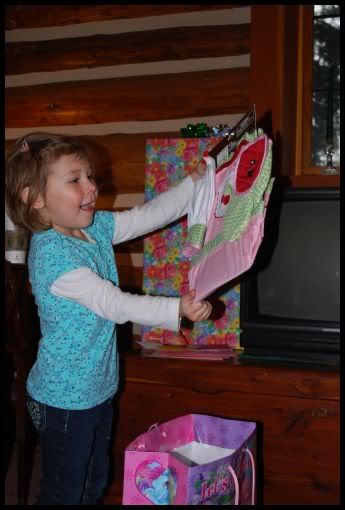 Love this picture of Alisa and Eva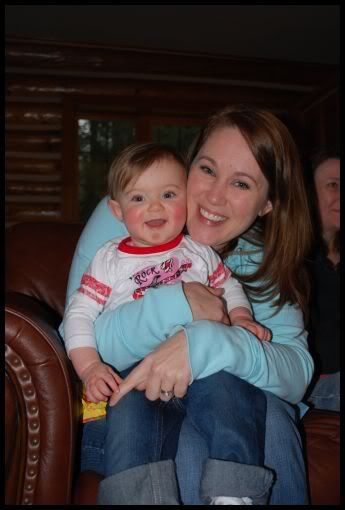 Time to blow out the candles!