For the 3rd year in a row, Dan and Emily Grace attended the Father/Daughter Ball. Emily looks forward to this event ALL. YEAR. LONG.
She's about ready to jump out of her skin from excitement here!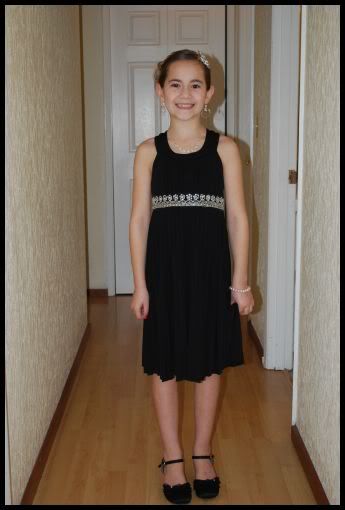 Gotta strike a pose when you're all dressed up!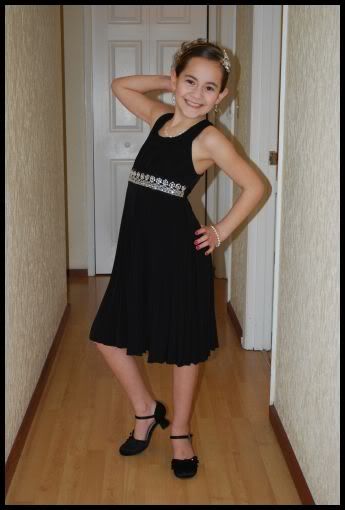 Pretty hair accessory and bling!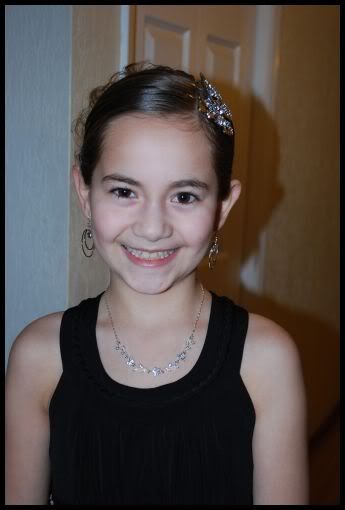 Fancy nails (complete with tiny "diamonds" in the centers of each one), and the pretty pale pink freshwater pearl bracelet she won at last years' Father/Daughter Ball.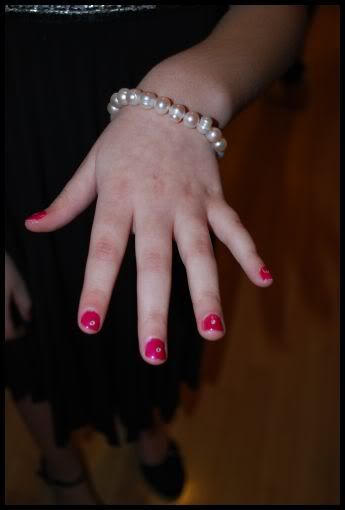 Posing together just before leaving the house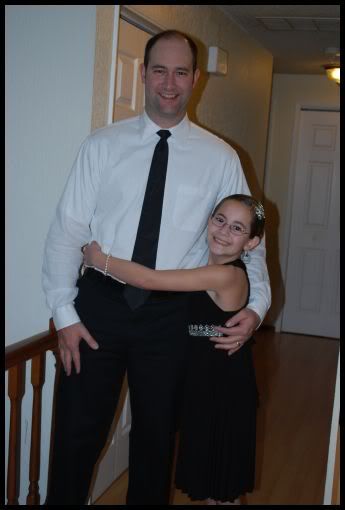 They stood in line and paid for professional pictures, too, which will get mailed to our house at some point in the next few weeks. I'll be sure to share them at that point!