I recently knit a hat for Eva using two strands of yarn at the same time. One strand was leftover yarn from the sweater set I made Eva and gave to Alisa at her baby shower: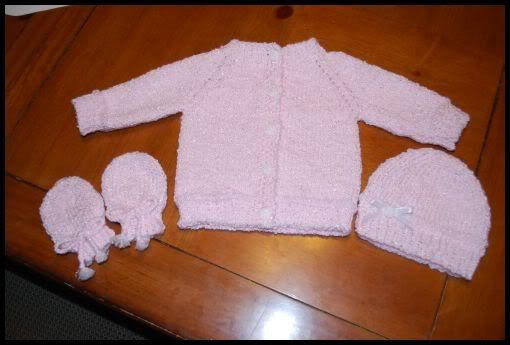 And the other strand of yarn was a funky "string" with random bits of colored fluff here and there along it, which I got for $1 at Big Lots almost a year ago.
The end result is pretty gosh darn cute if I do say so myself!