First things first, HAPPY VALENTINE'S DAY!!
Now I'll jump into my Valentine's Day related post...
Emily Grace got a homework assignment (to be graded) where she had to create a box to collect valentines in, and we were told it had to have at least three moving parts, it must be creative, it must be able to hold 25 valentines, we must have fun doing it, and it needed to be turned in on Valentine's Day.
Em and I put our heads together and came up with a ballet-themed box, which has 6 moving parts, is creative (if we do say so ourselves), will easily hold 25 valentines, we had fun doing it, and she'll be turning it in today.
We have two ballerinas (thank goodness for my Cricut machine!) on each of the long ends, that "dance" back and forth across the stage as you pull either end of the ribbon.
She starts here: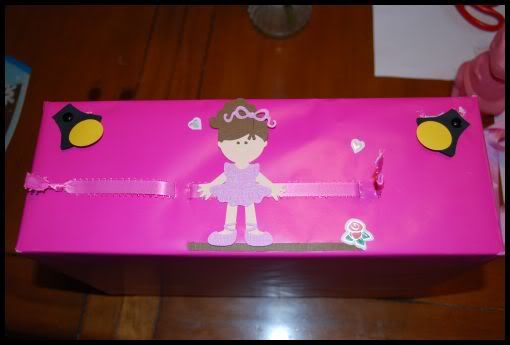 She ends up here: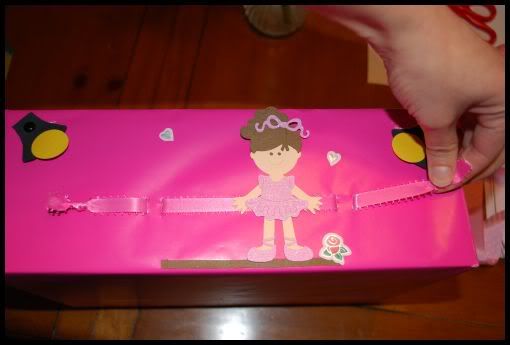 See, she's on the other side, too: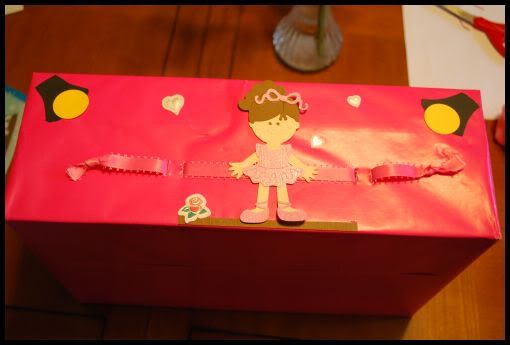 If you're counting, we're up to TWO moving parts...
On one side of the box, we also have two spot lights for the "stage", which swivel on brads: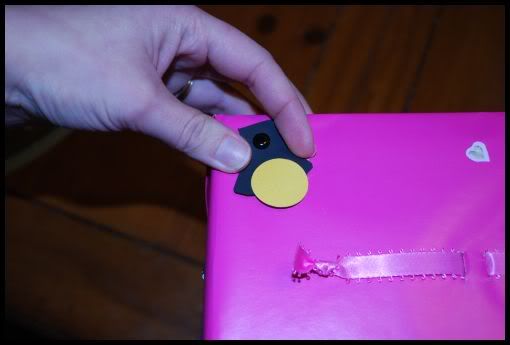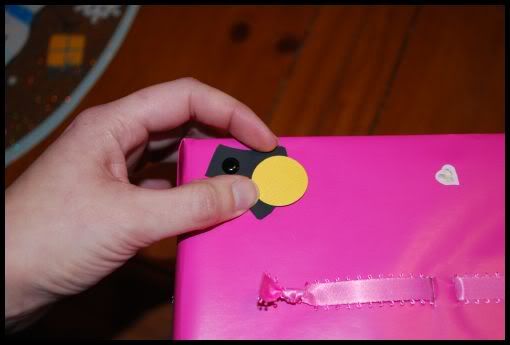 And that's FOUR moving parts...
Emily decorated the top of her box with ballerina stickers, and we created a door that opens and can be tied shut (FIVE moving parts!):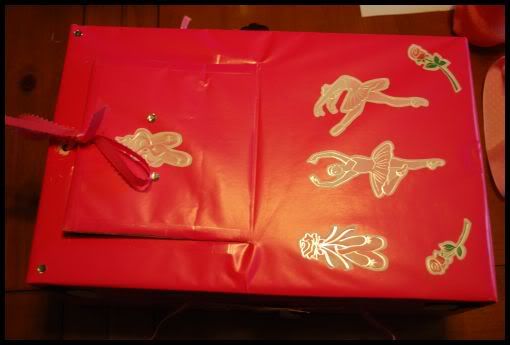 If you open the door, there's a ballerina bobbling around on coiled pipe cleaner (SIX moving parts):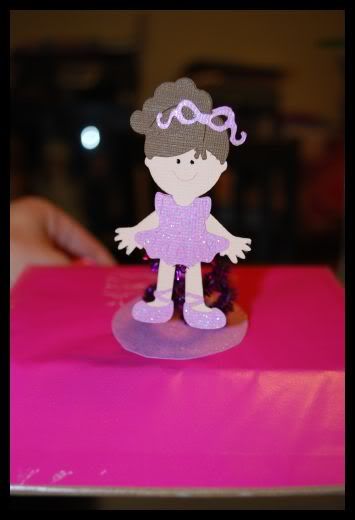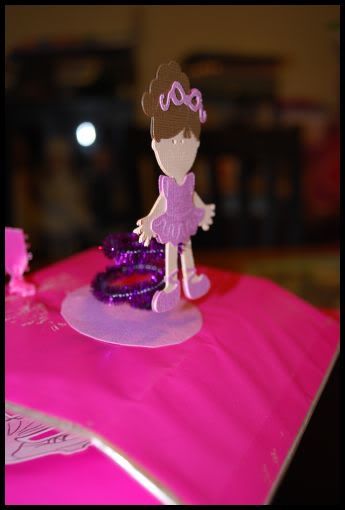 On the short end furthest from the "door", we cut out a crown with my Cricut machine (did I mention how much I love my Cricut yet?), and Em glued gems onto the points: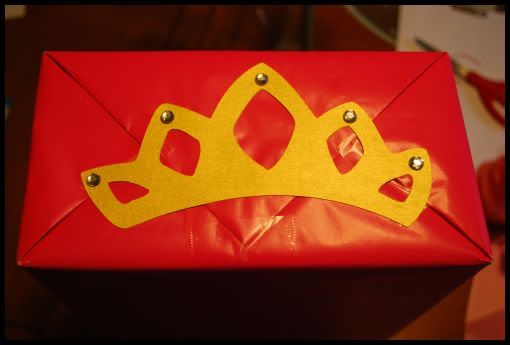 One the short end closest to the "door", we cut out a smaller crown, and her name: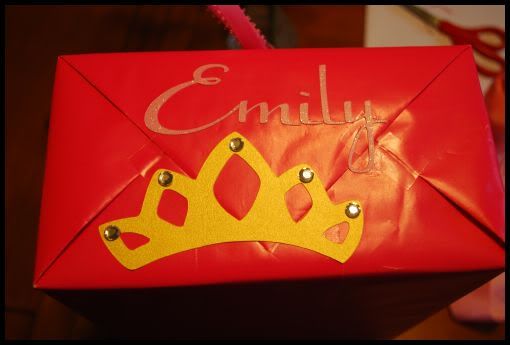 PS I think it's funny how the box appears to be 4-5 different colors depending on whether the flash went off and how close or far away I was to the box when the flash went off (or not). ha! The first picture is probably a decent representation of the true color...
I told Emily Grace to pay close attention to all the other boxes, because I wanted a full report on what the other kids created! I'm anxious to see how elaborate, or not, the boxes got. Emily said one kid turned one in already that looks like a piano, and when you press the different keys, it makes sounds. I'll admit to helping Emily with her box, but I'm curious to know how much of the work the 3rd grade student did on the piano box that actually plays notes????