I just realized that the portion I'd written in the post last week about Charlie at the beach somehow got erased!
The "Beach Bums" post should have continued something like this:
Emily walked Charlie down to the water's edge and set him into the water (just enough to get his feet and legs a bit wet) to see what he thought. He didn't hate it, but he wasn't real impressed either. LOL! He basically just walked right back out again without any sort of fuss, but he didn't willingly get back in again!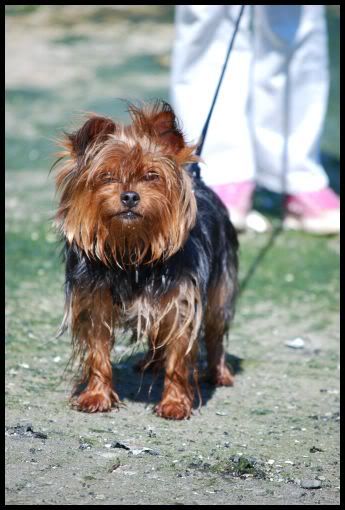 And yes, I know he needs a haircut, but it's been low on my priority list (it's a lengthy list lately!). Besides, I personally like him all shaggy and fluffy! He's pretty cute when he's not wet!!!