Emily and Jared had their first day of school yesterday. (Connor won't get to start Kindergarten until Tuesday the 6th). Sounds like everyone had a good day, though they weren't overly full of information for me! LOL
It's hard to believe that Emily is starting 4th grade and Jared is starting 2nd! I'm a little nervous about 4th grade because we've already had to complete a homework assignment DUE THE FIRST DAY OF SCHOOL. That can't be a good sign!!
I'm hoping for a fantastic year for all three kids. It's going to be REALLY strange having all three of them in full day school. Thankfully, I still get my Connor Bonnor on Fridays!
"Mom, can I do a pose?"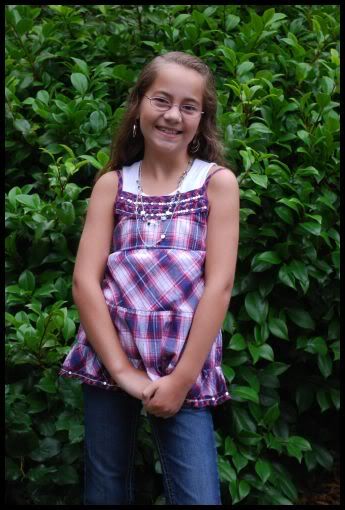 pretty shoes!
"Emily got to do a pose; does that mean I get to do one?"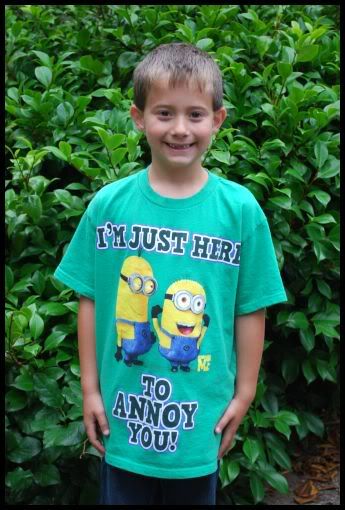 Connor said, "Why aren't you taking pictures of me, too?" So I took his picture, too, even though it's not HIS first day of school today. LOL! (PS, that's a head lamp on his head!)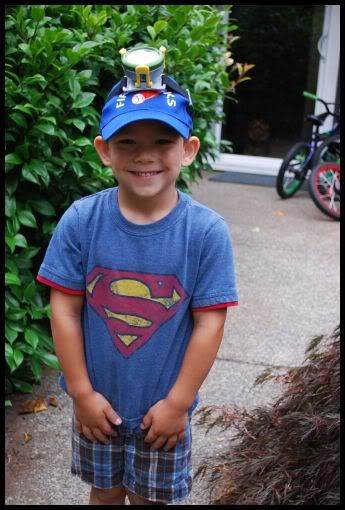 Such an enthusiastic bunch...