Connor participated in the Mutton Busting competition at the local fair last week. He was SOOO amped up in line! (I had a video to share of him while waiting in line for his turn, telling me was going to hold on for ten hours, but it won't load! POUT!)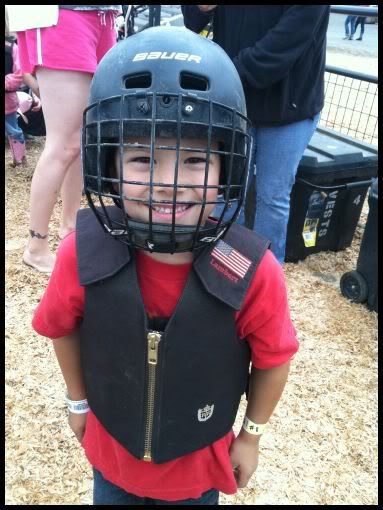 He was happily petting the sheep that WEREN'T in the current line up to be ridden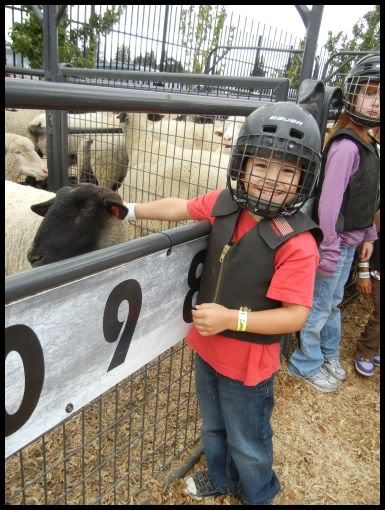 Last year, when they called his name, Connor screamed, "NOOOOOOOOOOOO!" and took off running the other way. This year, he kept telling me, "I sure wish they'd hurry up and let me have my turn!!"
My friend Jami used my camera to get this picture from where she was sitting in the audience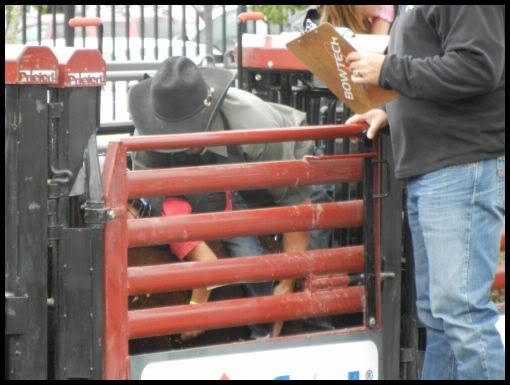 I paid for the professional pictures so we'd have better documentation of the event: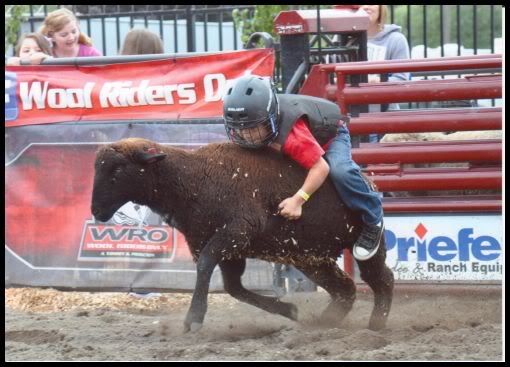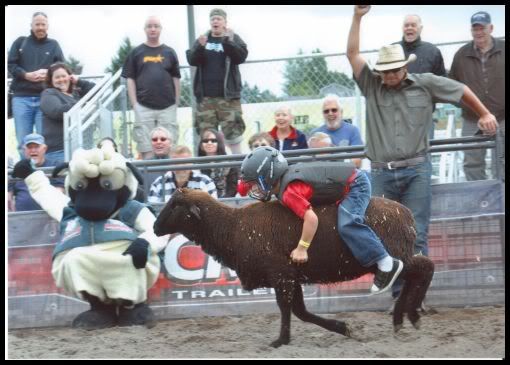 Most kids were face down, clinging on for dear life. Connor was looking forward, SMILING as he rode! hahahaha! The lady who printed out the picture for me even commented on it, while showing it around to the other people working the booth (where you could buy t-shirts, pictures, etc).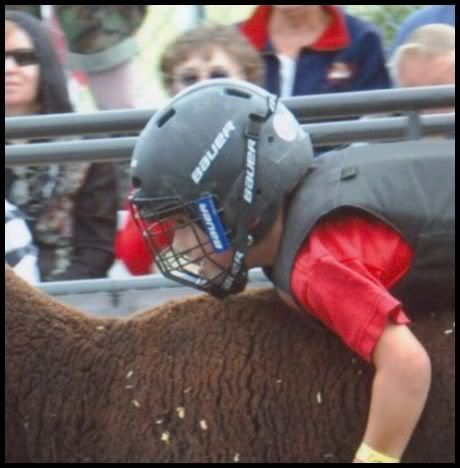 After the kids fall off, a cowboy gathers them up and runs them out of the arena back to the parent. Connor was totally laughing! He loved riding the sheep, and immediately begged to do it again!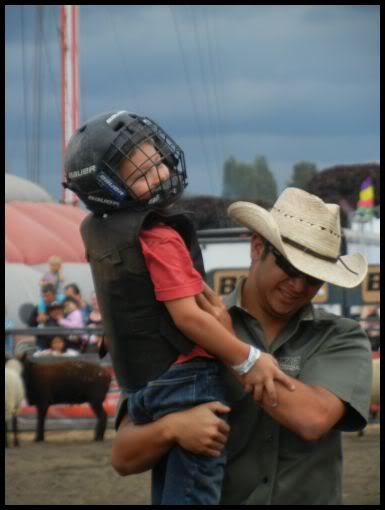 Winning the GOLD medal for a 5.4 second ride. GO CONNOR! (another purchased picture). According to Connor, "You just ride the sheep to the end, jump off, and then you win!"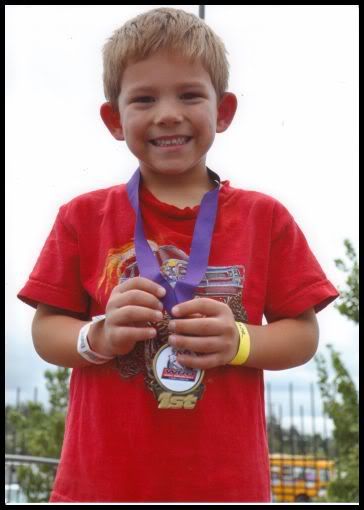 Posing with yet another cowboy after his big win!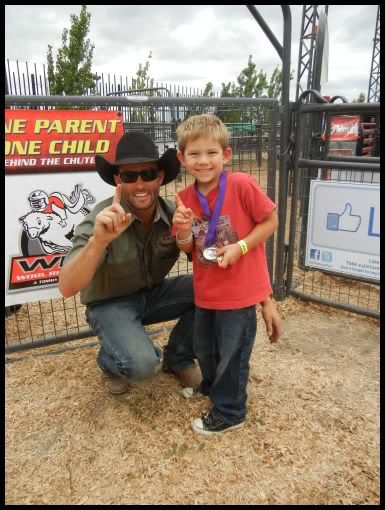 Connor gets to participate in the championship round on the last day of the fair. Everyone keep your fingers crossed for him!