My friend Jami and I took the three girls to see Taylor Swift in our area last week. What an AMAZING concert! It was everything I'd hoped it would be, and more. It was all three of the girls' first concert (Em's been to some smaller ones with her daddy, but NOTHING big like this was!) and it was such a great experience!
Right off the bat, they got to pose for a picture with the mascott of a local country radio station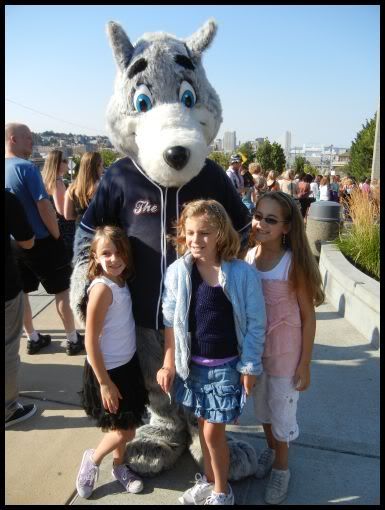 Then they got to make signs using supplies provided by a different local country radio station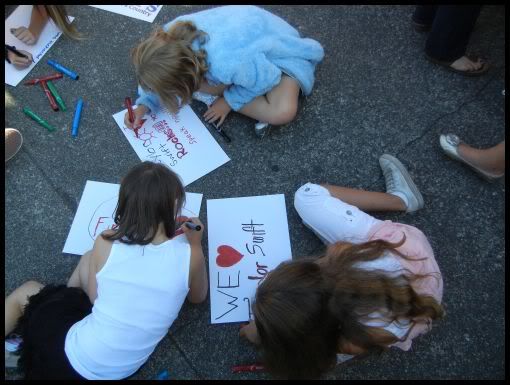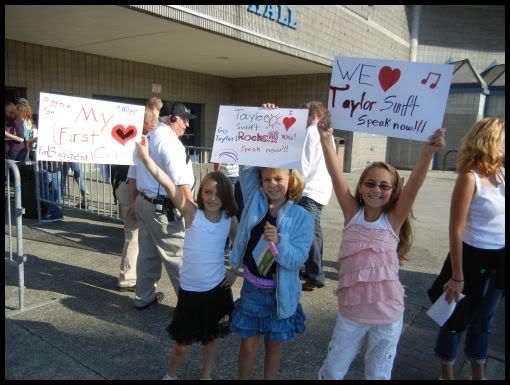 We stood in line forever and a day to get t-shirts, and ended up bumping into another classmate!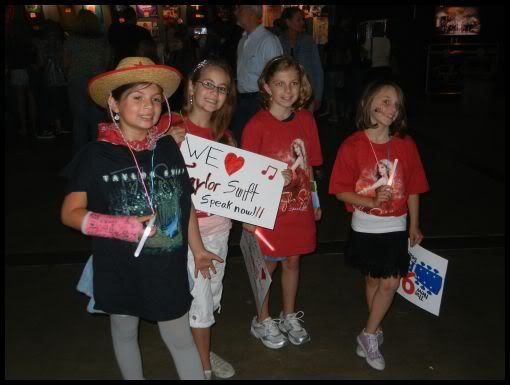 Next, was standing in line to purchase food, and finding our way to our seats. You know you're in the nosebleed section when you literally can't go up any higher because the WALL is behind you! LOL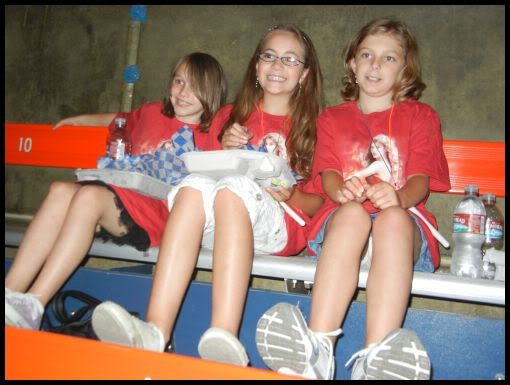 As high up as we were, we had a view straight down to the stage without any heads blocking us, so I really have no complaints!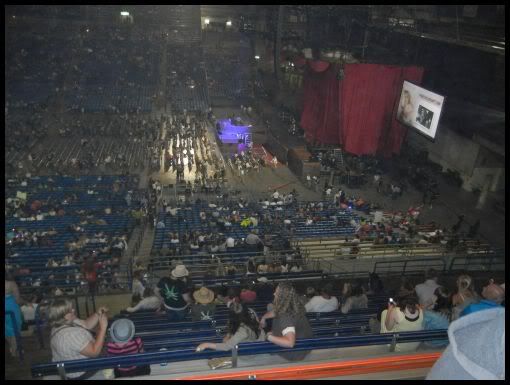 Well, I WILL complain about how HOT it was in the building, and probably even MORE hot up where we were, since heat rises... I would have loved a hand-held battery operated fan or something in one hand, but it was what it was. We made the best of it! We were just really sweaty and thirsty by the end. LOL! I will also complain about the $25 parking "CASH ONLY", which was quite unexpected, but again, we made the best of it (and thankfully had enough cash between the two of us! I'd planned for $15 and figured it wouldn't be any more than THAT!).
TAYLOR SWIFT!!!!!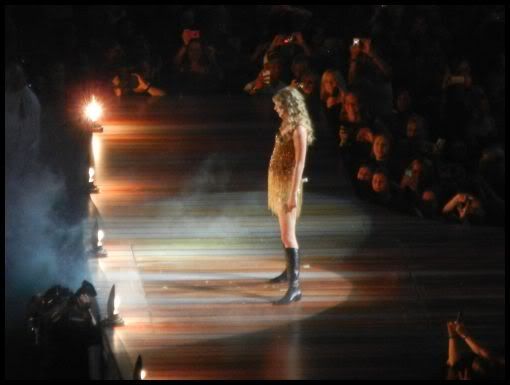 Multiple dress changes (with "side" acts on stage during each change so there was never any weird down-time)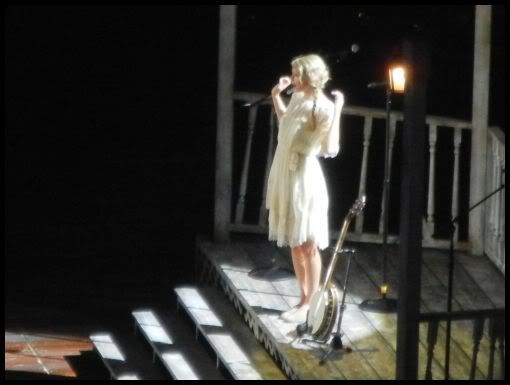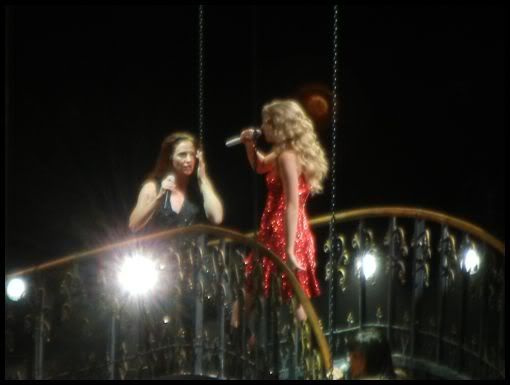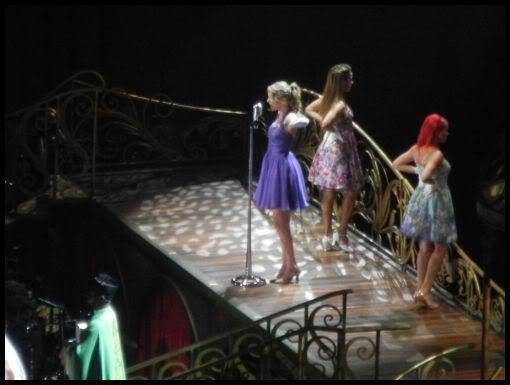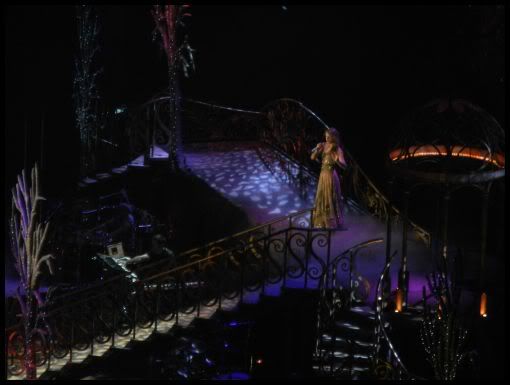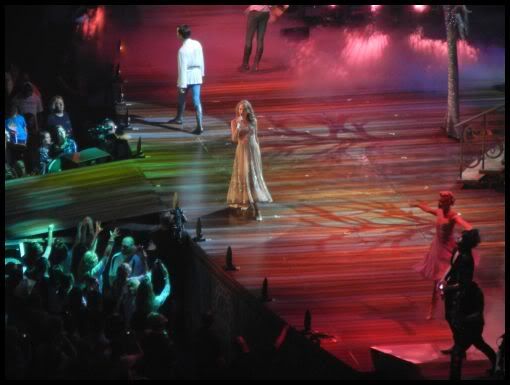 There were even more, but my camera had an "exhausted battery" (so said my camera screen!) 3/4 of the way through the concert. POUT!!!!!!!!!!
Emily LOVED this ballet routine, which happened during one of Taylor's costume changes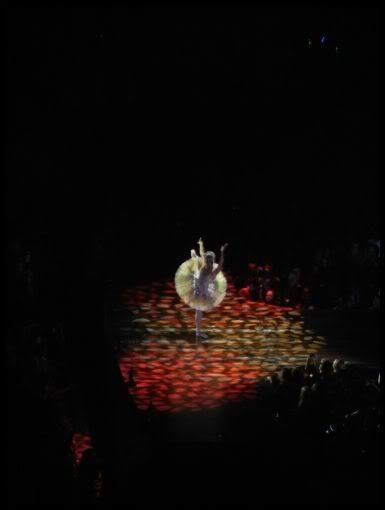 The stage was always quite elaborate with background/back-up dancers and "skit" type lead-ups into songs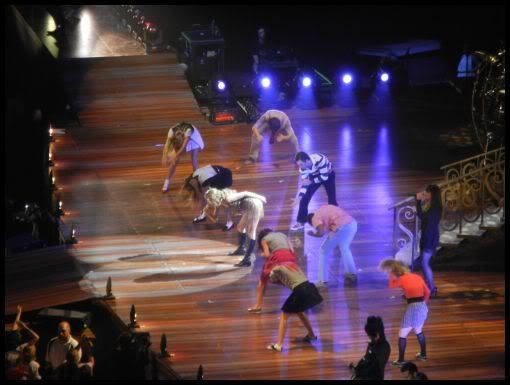 (Em was jealous of the girl that got to wear this wedding gown!)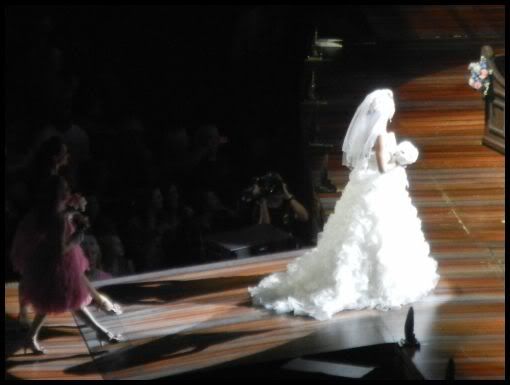 Partway through the concert, Taylor moved back onto a platform with a lit-up tree near the back of the audience and did some slower numbers.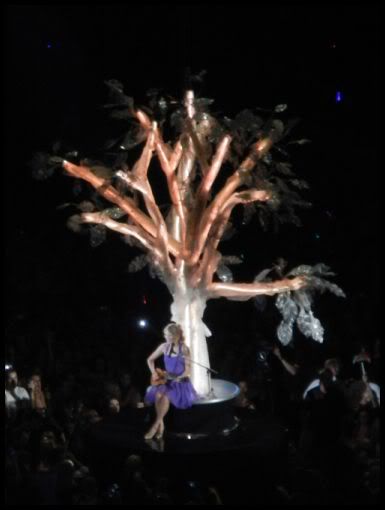 The girls wilted quite a bit at this point, from heat, and from all the dancing/singing/cheering/standing they'd been doing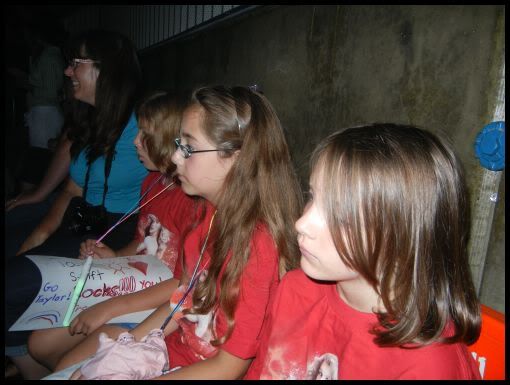 The show was full of fireworks, confetti, flashing lights, etc!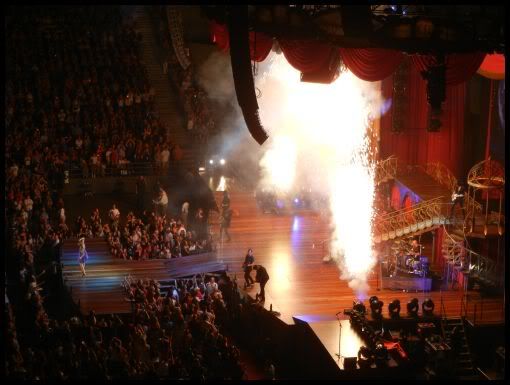 There were also acrobats dangling from giant bells, balconies floating up in the air over the audience, etc. I didn't get any of THAT stuff, thanks to the "exhausted battery"... But it's fresh in my mind, and Em's still talking about it all!
Not everyone was as appreciative of the loud music and cheering as we were! hahaha!
The next day, Em cowgirl'd up for school, wearing her new t-shirt.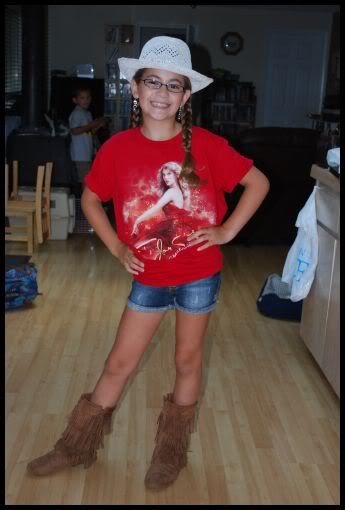 Two HUGE thumbs up for this concert!! It was so fun to share the experience with Emily and our good friends.