We went back to the fair on Sunday so Connor could participate in the championship round of the Mutton Busting, after qualifying earlier in the month. We got to the fair early in the day, so we'd have plenty of time to get him signed up, and also so we'd have plenty of time to look around at all the stuff we normally don't have time to see because we're too busy on rides! After we got Connor registered, we noticed they were getting ready to do the kid tractor pulls, so we got the kids signed up (it was free!). The farther you pedal, the heavier the weight gets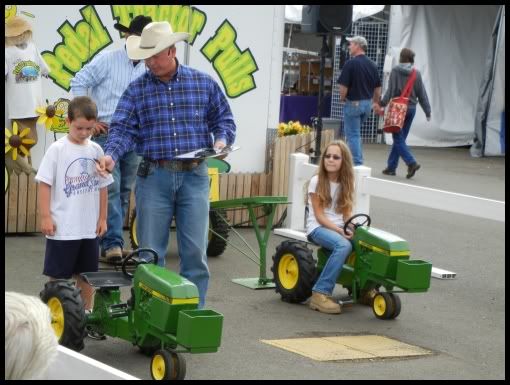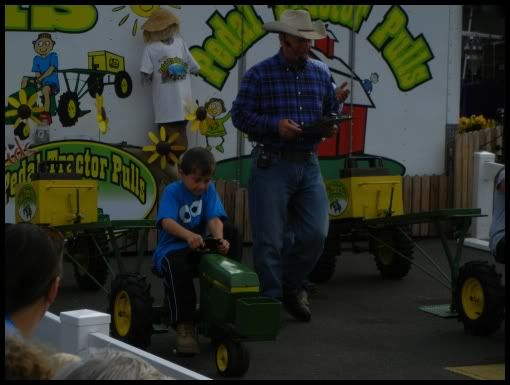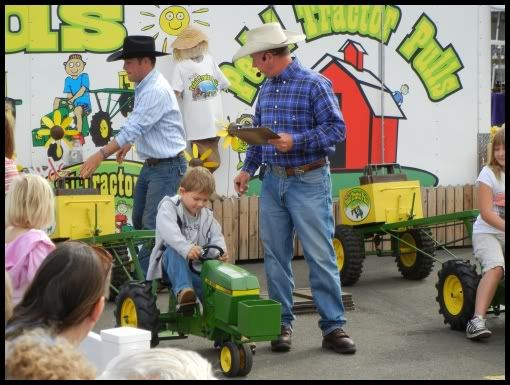 The starting weight is predetermined based on the child's age. If they make a full pull (reaching the distance of 25ft with the weight at the top of the incline plane), they qualify for another round. Emily came about two pedals shy of making a full pull in the 1st round. Connor and Jared both qualified for the 2nd round. Neither of the boys qualified for the 3rd round. It was pretty funny to see these little kids on pedal tractors, pulling all that weight! The only kid that made it into the 4th round was 7 years old (I think), and pulled 250lbs!
After the tractor pull, we viewed a bunch of the livestock, then got faces painted (again, for free!)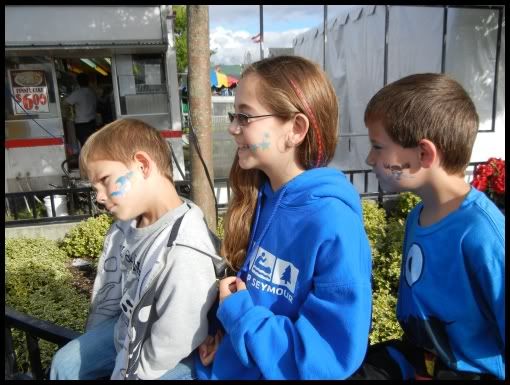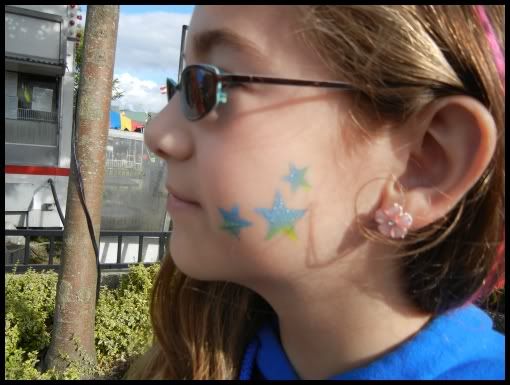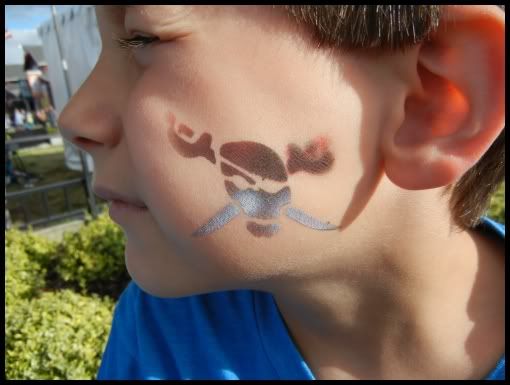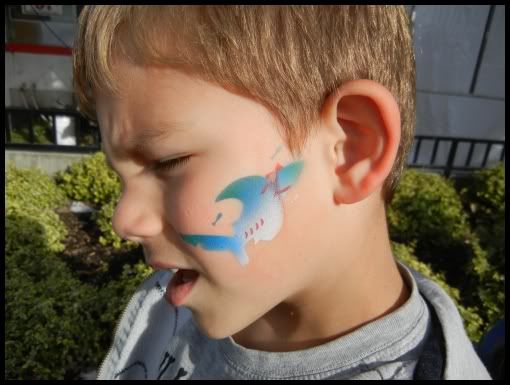 I didn't get any pictures of Connor in the Mutton Busting championship round (I did take video, but it won't load!), but I can tell you he lasted 3.78 seconds. Not quite as good as his first ride earlier in the month, and not good enough to qualify him for the top 10 (who got to ride one last time to "fight" for top 3 places), but he had a wonderful time, and is really looking forward to next year so he can try again!