Our little friend katin recently got some pet ducks, and she invited us over to see them! Connor was far more interested in them than the other two, asking lots of questions, then finally asking if he could go inside the coop and pet them.
Mick and Nick weren't overly thrilled to see him! LOL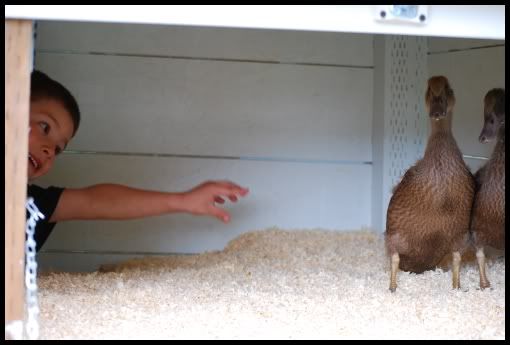 He did finally get to pet one of them, and probably would have happily hung out all day in the coop if I'd let him. He's such an animal lover!