The community Inclusion Program event we attended last Friday was the Super Hero Dance. The kids had a GREAT time! Jared was very hesitant about attending, but entertained himself with the sandwiches, chips, and cookies, and visiting with Uncle Kyle and Grandpa Dan. Connor and Emily were dancing their hearts out!
Connor dressed up at Batman, Jared refused to put on a costume (but happened to have already been wearing a t-shirt with Super Heroes on it), and I whipped Emily up a costume using fabric scraps, safety pins, and curling ribbon, while sitting at Connor's Hip Hop class immediately before the dance. Not bad, eh?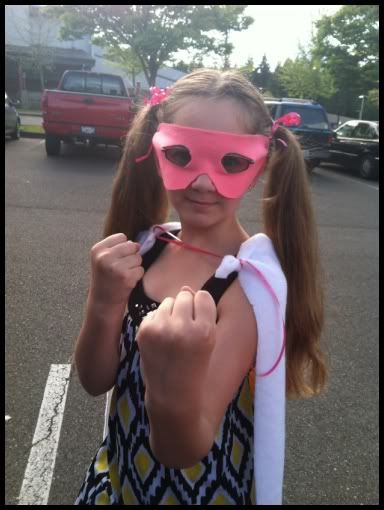 Super Emily!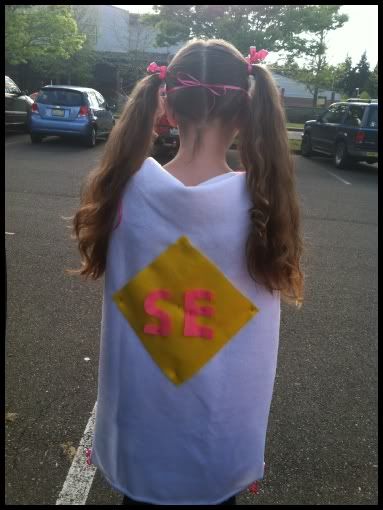 My kids with "The Hulk" in front of the giant sign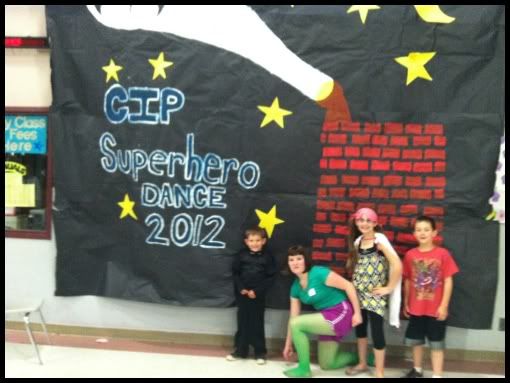 What a fun night!