I found some online directions on how to make the fancy friendship bracelets, and my first attempt was a sea turtle bracelet for Connor. It could stand to be a little better, but for a first attempt I was pretty pleased, and Connor LOVED it!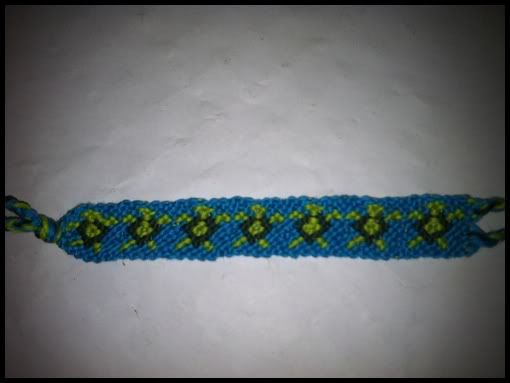 Jared picked out this pattern for his bracelet. He likes to wear it with the black side down, instead of how it's shown in this picture.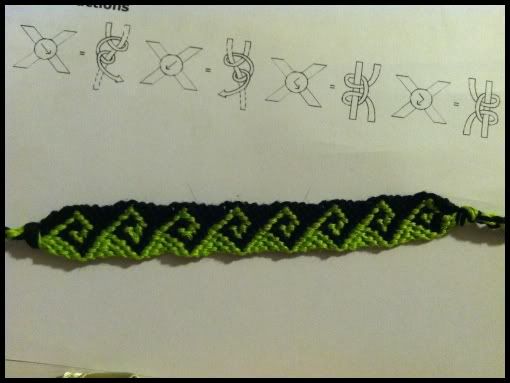 I never remembered to take a picture of Em's bracelet once I finished it, but I took a picture midway through, so you get the idea! Doing the full pattern repeats, though, made the bracelet a bit too big, but nothing major. I'd stop short next time, and not worry that the pattern wasn't fully repeated! Live and learn... *grin*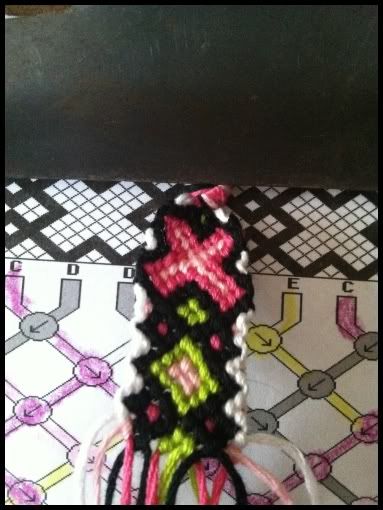 Emily's looked the best, and I don't know if it's because it was the third one and I'd found "my groove", or if the pattern was just written a little better than the other two. I haven't made a fourth bracelet to be able to judge yet! ha!
Emily has made several of the more traditional diagonal striped friendship bracelets, and is putting in requests for fancy ones for her friends. Looks like we'll be busy!