We take our pie contests and blackberry picking seriously around here! (haha!)
While at my parent's house, dropping off the kids for a sleepover, I went out back and picked some blackberries for the pie contest the following day. Connor kept asking Grandpa Jeff about the bucket truck parked near the blackberry vines, so Grandpa ended up letting him go up in it. Connor was THRILLED!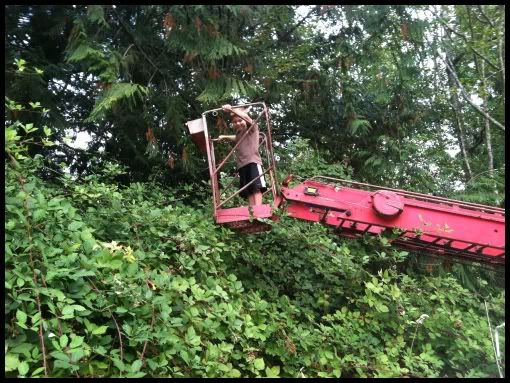 Higher!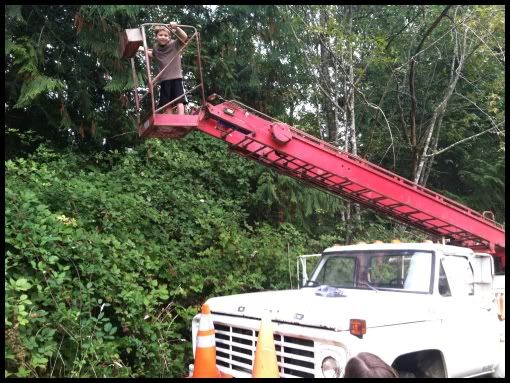 And higher!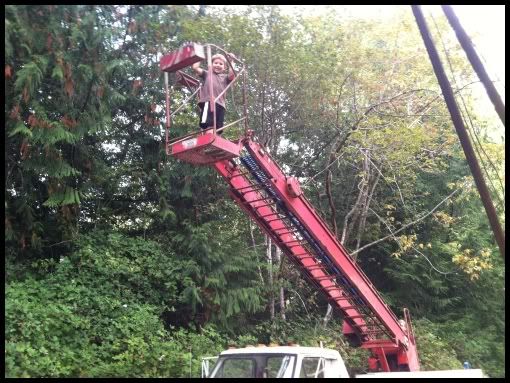 Connor would have happily gone even higher, but it's not a super secure platform/bucket and, let's face it, this is Connor we're talking about, and we didn't need to encourage any extra risk-taking/thrill-seeking!
Grandpa and Connor picked some large plump berries that would have otherwise been out of our reach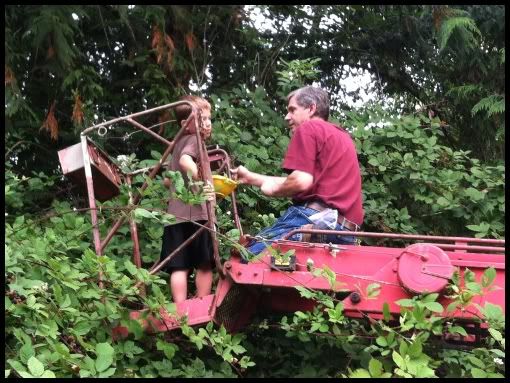 My pie: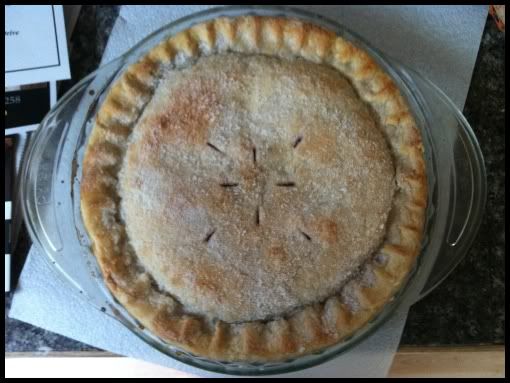 The two pies: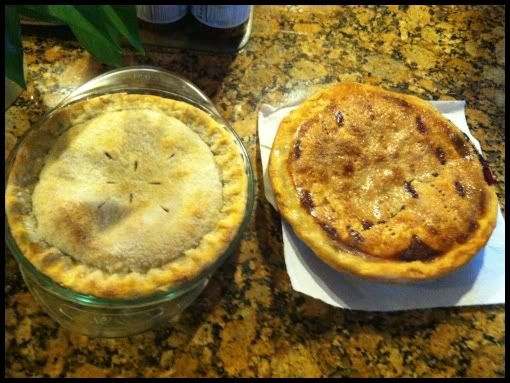 First taste-tester (who refuses to have his picture on this blog) being a good sport and letting us blindfold him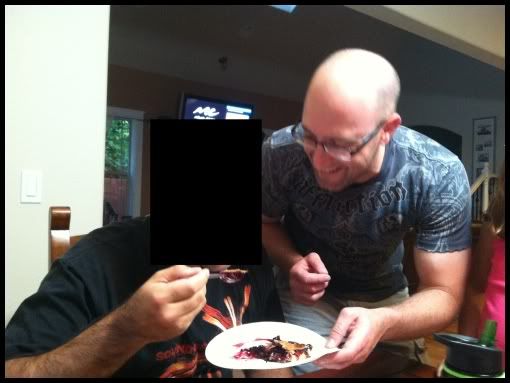 One adult and one kid did a blindfolded taste-test before we all just stopped taking it seriously. Two more kids opted to be blindfolded for the heck of it, but the contest pretty much just ended very anticlimactically.
I'm going to go ahead and say that I won by default because I had a home-made crust and my neighbor had a store-bought one. LOL The general consensus is that both pies were good. Mine was sweeter and his was more tart, so it's all in how you like your pie. Since I don't like blackberry pie either way you make it, I don't really care. Except, I did win! *grin*